15 answers to 15 questions

"Family is the most important thing to me."
"When I was a child, I spent my summers in the fields with my grandmother, and those summers awakened in me a great passion for the countryside. After my university training as an agronomist, I began my career as a coffee grower and a member of the cooperative for more than thirty years". The love for the countryside instilled by his grandmother Encarnación in the summers of his childhood and his academic preparation, make Jaime Figueroa a great producer with vision in his coffee growing region.
Why are you involved in coffee growing?
After so many summers in the field, I began to want to learn about and become a professional in field work.
I always wanted to be an entrepreneur in the agricultural sector for which I studied and have dedicated my efforts.
How long have you been working in coffee production?
I started working professionally in the agricultural world 30 years ago and I have been a producer for 20 years.
What is the most satisfying part of your job?
To achieve satisfactory results both in the production of coffees with excellent quality and in good economic results.
What are the most critical moments in the production process of your coffees?
One of the problems that is affecting coffee production processes are the drastic climatic changes that the planet is suffering with very dry and also very wet seasons. It is also a factor that we cannot control.
What stage in the harvest do you consider the most important?
All the stages are equally important, the sum of all of them and the factors are the result of an excellent harvest.
What is the most delicate stage in the coffee production process?
I consider that the most delicate stage is drying, especially drying in the sun with African bedding, since in this case the conditions cannot be controlled.
What quality controls do you apply to your coffees in the production chain?
The quality controls we apply are good agronomic management, good quality control in harvesting and proper management of processing and drying processes.
How many members does your coffee production process team have?
For the production process I usually have about fifteen qualified people.
What is the coffee culture like in your region?
It is a deeply rooted culture because it is a purely coffee producing area. Over the years, new technologies and knowledge have been implemented for progress in the production of specialty coffee.
What does sustainability mean to you?
It is to ensure current productivity and guarantee to maintain it over time without affecting future generations.
What information would you like to receive from roasters about your coffees?
In order to grow in my production and in the quality of the coffee that I harvest, I would like to know concepts and suggestions of coffees. In addition to the expectations they have of our products. The following are welcome
suggestions as they deem appropriate.
What is the social aspect that worries you the most in the sector?
It is important to improve the socioeconomic conditions of the people of the region.
How is your farm different from others in the same region?
There are several factors that differentiate my farm such as size and processes.
Most of them are small farms that do not have varietal and natural processes.


What do you think the future will be like for coffee farms?
In the future I hope that working conditions will continue to improve and that there will be a development of coffee growing areas.
What is your coffee dream?
To continue developing a productive, quality and economically efficient activity.
Publications of our coffee blog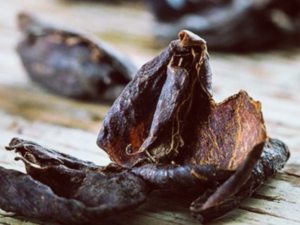 In recent años, after the awakening of the coffee culture in our country, and of specialty coffee in particular, this unknown product is gaining more and more notoriety among coffee aficionados and lovers.
Read more