15 answers to 15 questions

"My love for growing coffee goes beyond this life''
My dedication to coffee growing began when I was born, because God chose me to be born in Ibiraci in the region of Morro Alto, which for me is one of the best places to produce specialty coffees in Brazil.
I come from a family that has been growing coffee for more than 100 years and my love for coffee growing goes beyond this life, I have been producing coffee for more than 30 years.
Why are you involved in coffee growing?
My dedication to coffee cultivation began when I was born, because God gave me the gift of being born in Ibiraci, in the region of Morro Arto, which for me is one of the best places to produce specialty coffee in Brazil. I also come from a family that has been growing coffee for over 100 years and my love for coffee growing goes beyond this lifetime.
How long have you been working in coffee production?
I have been working directly in coffee production for 30 years.
What is the most satisfying part of your job?
For me the greatest satisfaction is in the cup, when it reaches its greatest potential and expresses all our work, care and respect for the coffee fruit.
What are the most critical moments in the production process of your coffees?
The most critical are weather mishaps such as drought, frost and hail.
What stage in the harvest do you consider the most important?
All stages, from harvesting at the exact moment of cherry picking to post-harvest, where we determine the best processes for the fruit to reach its full potential.
What is the most delicate stage in the coffee production process?
The period after the harvest because this is where we polish the coffee fruit and there cannot be any carelessness.
What quality controls do you apply to your coffees in the production chain?
Quality controls start at flowering with a balanced treatment, trying to supply all the deficiencies in a sustainable way with organic fertilizers and biological sprays that do not unbalance the environment. After the harvest we work more carefully with the coffee fruit and we always respect it without altering it.
How many members does your coffee production process team have?
I usually have a staff of more than 100 people.
What is the coffee culture like in your region?
The coffee culture is deeply rooted, people live around the world of coffee and it ispart of their lives.
What does sustainability mean to you?
For me, it is undoubtedly the main pillar of the production chain. We try to be as sustainable as possible, recycling and taking advantage of all our waste, making organic fertilizer for the harvest.
What information would you like to receive from roasters about your coffees?
I would like to know information about the quality of my product and customer feedback to improve and progress in my production.
What is the social part that worries you most in the sector?
We care a lot about our employees so that they can have very good living conditions in our farms and this is reflected in their work and consequently in our coffee.
How is your farm different from others in the same region?
What differentiates us from other farms is that we invest in products and knowledge to obtain a specialty coffee.
What do you think the future will be like for coffee farms?
I believe there will be an increasing charge for farm efficiency, both environmentally, socially and in terms of quality.
What is your coffee dream?
My dream is that my farms will be recognized worldwide as one of the best in quality in my country, because I am sure that Brazil has a huge potential for quality!
Publications of our coffee blog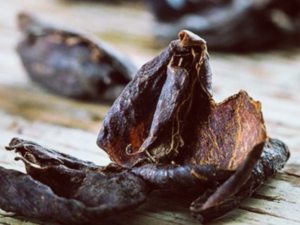 In recent años, after the awakening of the coffee culture in our country, and of specialty coffee in particular, this unknown product is gaining more and more notoriety among coffee aficionados and lovers.
Read more