Mare Terra Coffee in Sofia, Bulgaria.

On the 26th of November Mare Terra Coffee in co-operation with Bulgarian Coffee Association organized a specialty coffee event in Sofia, the capital city of Bulgaria. 
In Bulgaria, the specialty coffee market is developing and the interest of the local roasteries in organizing events about green coffee, sensory skills and roasting is really big. Mare Terra was the first company to organize the educational and promotional event in co-operation with the newly established Bulgarian Coffee Association.
During the event, participants could learn about different coffee processing methods: traditional natural, honey and washed. Then we spoke about targeted fermentation processes that are implemented in some of the 86+ specialty Mare Terra coffees: aerobic and anaerobic fermentation, sometimes with the use of additional ingredients or special techniques. A good example could be the ice drip method used with the coffee beans that were washed in a traditional process before. Beans were covered with the cascara and ice for long hours that helped to obtain the slow fermentation process using the cascara infusion (Vega ANA coffee from Salvador).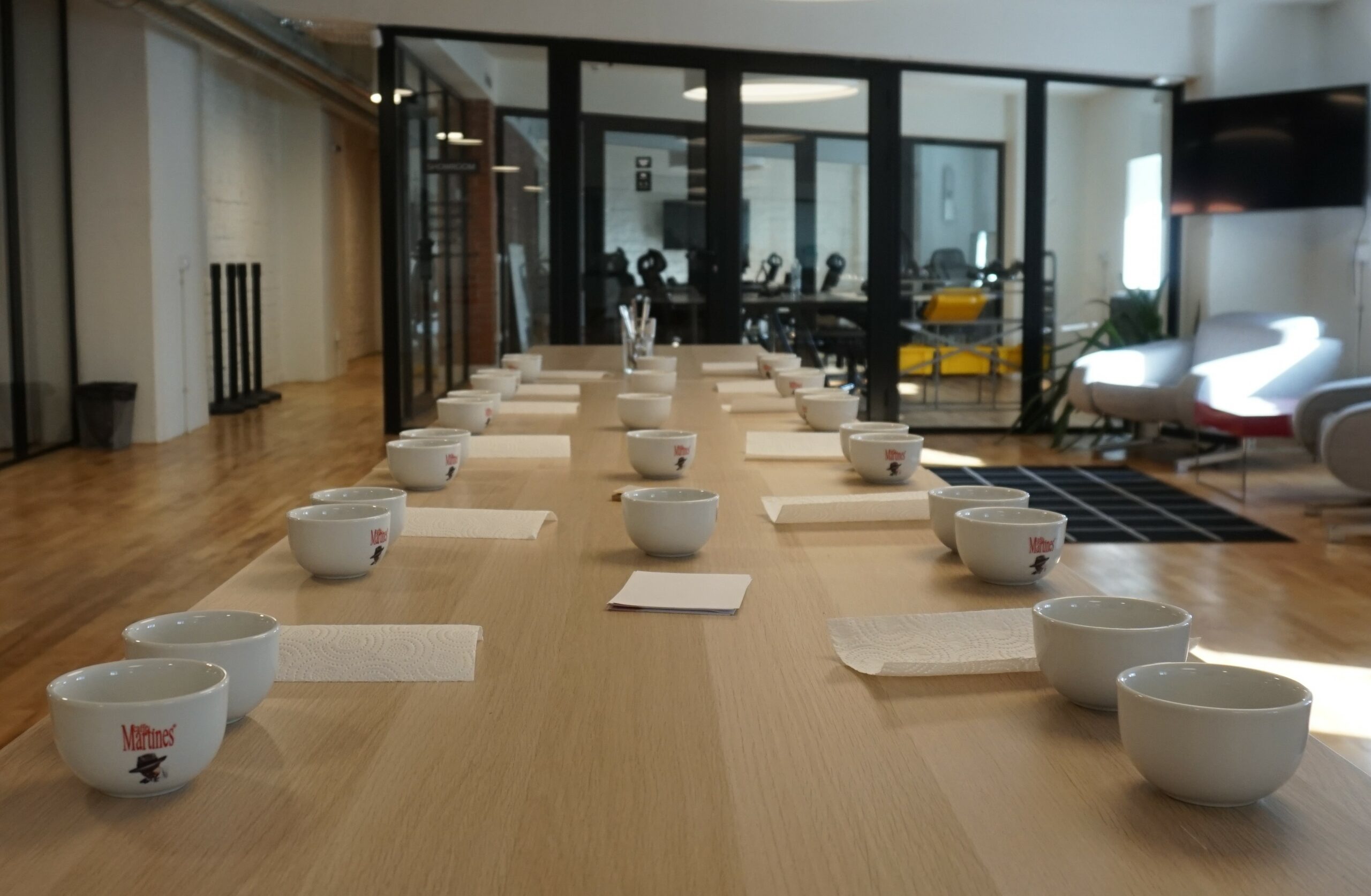 In the second part of the event we tried 12 different coffees – six of them punctuated between 80-86 SCA points (Brazilian chocolaty coffees from Cerrado Mineiro region, organic Mexican coffee from Chiapas region and two coffees from Africa – Kenyan and Ethiopian with the fruity profiles coming from co-operations gathering local producers of Sidama and Bungoma regions).
During the second cupping we focused on 86+ coffees (here we tried products coming from 4 different regions of the world: Yirgacheffe in Ethiopia, Apaneca – Ilamatepec in Salvador, Fraijanes in Guatemala and Nyeri in Kenia). These were coffees produced using avant garde methods, some of them with special anaerobic long hour fermentations which resulted in really complex and interesting aromas and taste profiles.
We would like to thank Bulgarian Coffee Association and Chucky's Coffee and Culture for organizing an event and providing the space for the event and Martines roastery for helping us in organization and providing the materials. 
Mare Terra Coffee
"Roaster Services East of Europe".