Mare Terra coffee runs to World of Coffee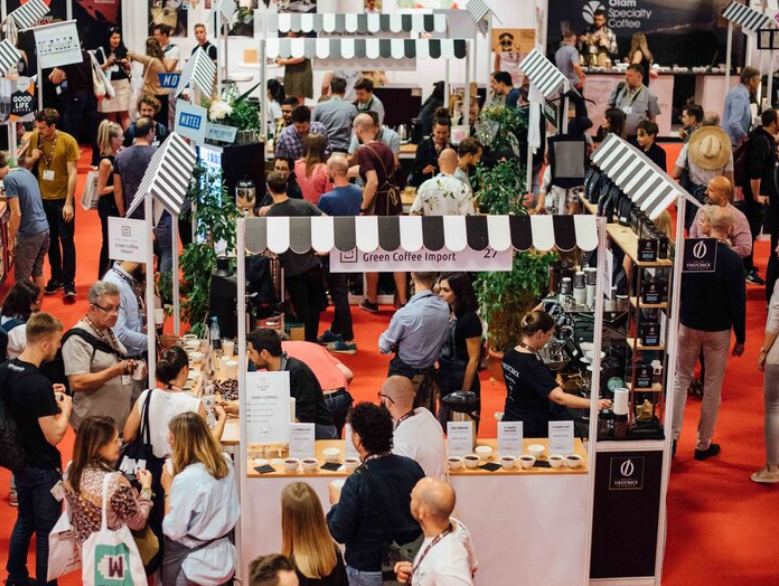 The most important international event in the world of coffee is back after three years.
World of Coffee is the largest international event in the world of speciality coffee. Organised by Speciality Coffee Association, its location is itinerant and each year it takes place in a different country. important European city. After a three-year hiatus due to the pandemic, it returns to Milan (Italy) from 23 to 25 June with a programme that includes an exhibition with 200 stands of professionals from the world of coffee.
Also within the World of Coffee we find many more experiences among which we highlight:
The Mare Terra Coffee team will be at the Roasters Village in booths 1, 2 and 3 offering their best coffees and experiences.
Throughout the day we will be offering the best espressos and we will be serving coffee in brew for tasting at the following times:
Day 23:
10:00 a 11:30: Caféthat are Legend

:
A cupping of coffees from our Terras range that convey the purest essence of the coffee-growing region. To speak of the properties of these coffees is to describe the characteristic profiles of their region of origin.
12:30 to 14:00: Kenya, a coffee at altitude
A selection of coffees grown in the highlands of Kenya, a leading country in the cultivation of green Arabica coffee at high altitudes above sea level.
15:00 to 17:00: Mini Brewers CUP
Ten roasters will participate in this Mini Brewers Cup with coffee from Mare Terra Coffee and the material of Mare Terra Coffee. Best Brew sign up here
Day 24:
10:00 to 11:30:Certified coffees: ethical and sustainable consumption
Tasting of our coffees from the countries of Ethiopia, Indonesia, Honduras, Guatemala and Brazil certified as organic or Rainforest.
12:30 a 14:00: Ethiopia, the homeland of coffee
Ethiopia is a coffee of tradition and evolution in the cultivation of green coffee for roasting. Ethiopia's fertile highlands have optimal conditions for coffee cultivation.
15:00 a 17:00: Daterra Beer Party
We will taste different coffee profiles of Daterra and we will pair them with the best craft beers of Milan.
Day 25:
10:00 to 11:30:Coffees with signature recipes.
The use of new production techniques and the diversification of processes have given coffee new sensory characteristics. Come and taste the experiments developed by our R&D team together with our producers.
12:30 a 14:00:

El Salvador. Coffee with a denomination of origin
Characteristics such as the location or the microclimate of the Salvadoran cultivation zones, develop particular coffees with a great deal of personality.
15:00 a 17:00: Guess the Origin
We propose a fun game for you to guess the origin and process of our coffees. Come and win a sample pack and a spoon.
Add our activities to your agenda so you can consult it whenever you need it.
I want to serve my coffee
If you want to serve your espresso coffee, we offer you our stand so you can do it for 2 hours. We just need you to bring your roasted Mare Terra Coffee and sign up. here.
See you in Milan!3
Mare Terra Coffee
"Events Director"