Sustainable fabrics in our Guatemala sacks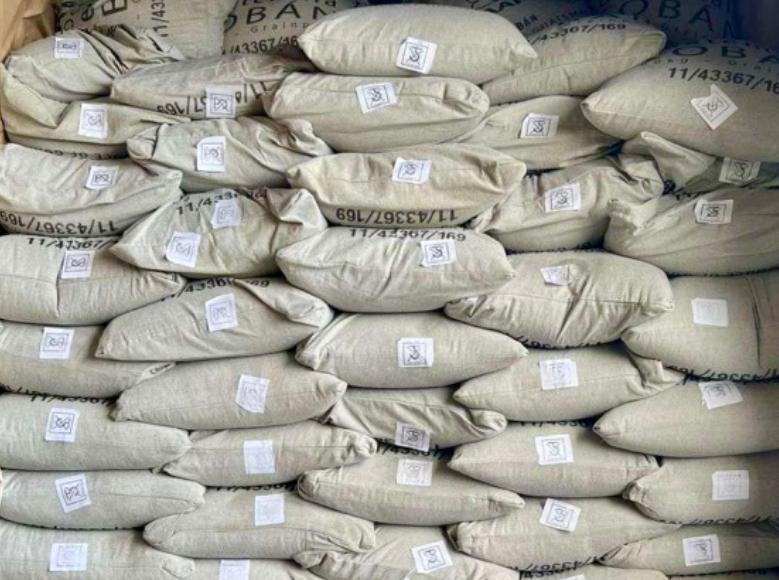 Our Guatemalan coffee bags are part of a sustainable project developed by The New Denim Project, which aims to reuse discarded materials from the textile industry to create a product of higher quality or value than the original.
We have felt very identified with this project and of being able to form part of it since it defends the commitment to environmental sustainability and is closely linked to the coffee community and its progress.
A brief presentation of the group: The New Denim Project
This visionary textile group was founded in 1956 in Guatemala City, evolving generation after generation with a business philosophy where ethics, economy and efficiency work hand in hand.
Focused on natural fibers and circular manufacturing, their products are made from recycled pre- and post-consumer waste materials, converting this excess waste into quality recycled textiles, all created with a closed loop system in which all material is transformed into one of higher value and utility.
How is the process carried out?
They collect manufacturing waste from pre- and post-consumer materials from various factories and textile companies or used garments, shred them and convert them into fiber for re-spinning into new yarns, fabrics and recycled finished products.
In addition, in the process of recycling fabrics, they reduce water and energy consumption and greatly minimize the consumption of new virgin raw materials. Reusing discarded textiles that allow for abundance and life cycles and thus leading the way towards a sustainable and ethical industry, proud to operate under a circular economy, like the earth itself.
The New Denim Project and specialty coffee

The New Denim Project, manufactures various products from sustainable fabrics including our Guatemalan coffee sacks.
The production of these bags is based on the elimination of the concept of waste. The waste from the upcycling spinning process is subsequently donated to Guatemalan coffee growers so that they can use it as fertilizer for their specialty coffee crops, thus participating in another link in the coffee chain.
We will work and support by contributing our grain of "coffee" in sustainable projects related to the production chain that help to produce quality coffee, respecting the environment.
Mare Terra Coffee
"Brand & Product Manager.