Star coffees with a light of their own
The Constellations Range defines coffees with a cup profile marked with character and personality.
The essence of this Range is defined by the producers who shine with their own light
These coffees are associated with the coffee growing region where they are cultivated, which receives the name of a Constellation, and with each of its coffee growers, who receive the name of a Star, thus forming the coffee universe.
Our Constellations coffee collection
Ready to roast – Cup varieties and quality validated in our laboratory – Profitable, reliable and faithful coffees to consolidate or grow your market – Discover them now
Plan profits, stock, growth and promotion with our Roaster Service team.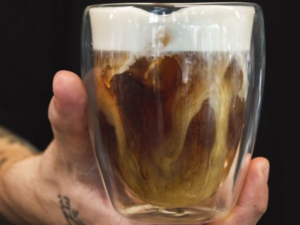 We bring you a recipe for Cold Brew with yerba mate foam, created by our friends from Culto in Uruguay, with one of our coffees from El Salvador: Cerro Campana.
Read more