Small batches of unique coffees
The Materpieces by Daterra range are the masterpieces of the estate.
This range showcases the work of Daterra's master cuppers who tirelessly search among Daterra's vast resources for small batches of unique and unrepeatable coffees.
Coffees developed at Finca Daterra and developed by the R&D team in its laboratory, rich in new and unusual varieties, processing methods, drying techniques and a myriad of experiments.
Our coffee collection Masterpieces by Daterra
Our Gama Masterpieces by Daterra coffees are exclusive lots, available for purchase at the auction that Daterra organizes once a year.
Experimental and new variety coffees – Unique cup profile – Result of experiments by Daterra's R&D team – Available in each harvest – Maximum number of defects 9 per 350 grams – SCA score +89 – Samples sent to Daterra auction participants – Sale with participation in Daterra's annual auction – Packaging in 4 kg vaccum format or in 24.2 kg Penta Boxes – Price according to auction.
Characteristics of Arabica coffees and the Masterpieces by Daterra range:
Traceability from the farm and of the experimental processes
Maximum 9 secondary defects per 350 grams of green coffee.
SCA score + 89 points
Special and extraordinary profiles
Recommended for single origin
Exclusive and limited lots of seasonal production
4 or 24.2 kg vacuum format
Plan profits, stock, growth and promotion with our Roaster Service team.
A selection of our green coffees that we import and distribute from Masterpieces by Daterra
Ready to roast – Cup varieties and quality validated in our laboratory – Profitable, reliable and faithful coffees to consolidate or grow your market – Discover them now

Publications of our coffee blog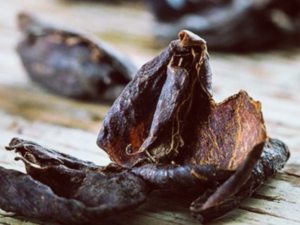 In recent años, after the awakening of the coffee culture in our country, and of specialty coffee in particular, this unknown product is gaining more and more notoriety among coffee aficionados and lovers.
Read more