A coffee of perseverance, intelligence and fidelity
Bakuae the washed coffee that defines the profile of Taza from the coffee growing region of Bungoma, Kenya, green and ready to roast.
We explain what you want to know about the coffee of perseverance, intelligence and fidelity.
It is a coffee whose cup profile is fruity
Its key descriptor in aroma and flavor is stone fruit .
Other descriptors that complete its organoleptic profile are nuts and chocolates.
It is an ideal coffee for espresso extraction.
It has an overall score according to the SCAscale of 84.5 points.
Its acidity is malic with a medium intensity.
It has a medium intensity body and is creamy to the touch
It is a coffee that is cultivated in the Great Lakes coffee geography, in the Kenyan coffee origin and in the Bungoma coffee growing region.
It is an arabica coffee and a blend of the varietals sl28, sl 34, K7, Batian and Ruiru.
It is a coffee that we have processed with the Traditional Washed method -washed and fermented-, with an aerobic fermentation and dried in the sun on African beds.
All the data to be able to evaluate in depth the Bungoma coffee with its own name: Bakuae.
Bakuae Coffee Infographic Technical Data Sheet
Coffee growers and producers
Hectares with coffee trees
The cooperative that supports coffee growers and producers of Bakuae coffee
Bakuae is produced by a collective of coffee farmers in the Bungoma coffee growing region of Kenya.
One of the foundations of this cooperative is the shared profitability that is behind all the work they do. That is why shared value and equity are central to its ethos. Driving greater equity in outcomes for all along the supply chain.
Bakuae is a coffee of the Terras range.
Roaster we will briefly explain the advantages of roasting green coffee from the Terras de Mare range Terra Green Coffee
They have: A well-defined cup profile and identified with the coffee region where they are produced – A broad spectrum key descriptor that is easy to recognize and adopt by the consumer – Interannual stability of the cup profile and key descriptor – A roast with minimal variations for a systematized profile – Maximum number of defects 10 per 350 gr – Specialty score by the SCA – Variety of processes and coffee regions in each origin – Unification of 60 kg containers to optimize logistics and handling – Price subject to stock exchange – Availability of contracts by harvest – Exclusive marketing territory.
The coffee region where we produce our Bakuae coffee
We explain in brief what the coffee growing region of Bungoma in Kenya is like.
It has

3 coffee growing districts
The estimated population is 1.6 million inhabitants.
Its surface area is 2,207 km².
Produces 2.28% of the country's total coffee production
6,413 hectares are cultivated with coffee trees.
It occupies the 10th place as the country's coffee growing region
More than 37,500 families are engaged in coffee cultivation
The altitude of coffee cultivation in the region is between 1,300 and 1,550 meters above sea level.
The most harvested varietals are SL28, SL34, K7 and Batian.
Harvest months are from October to December.
A selection of our green coffees that we import and distribute from the Terras de Mare Terra Green Coffee range
Ready to roast – Cup varieties and quality validated in our laboratory – Profitable, reliable and faithful coffees to consolidate or grow your market – Discover them now
Publications of our coffee blog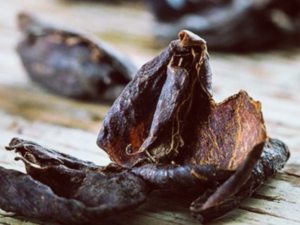 In recent años, after the awakening of the coffee culture in our country, and of specialty coffee in particular, this unknown product is gaining more and more notoriety among coffee aficionados and lovers.
Read more