Coffee with an impish sweetness
A unique and unrepeatable coffee by José Heider Contreras
We tell you the story behind the producer's recognition and tribute.
My second daughter, the inspiration that never ceases, with her smile helps me to get up every day and walk listening to her smile. She is always laughing and makes me walk around the farm and do my best as my parents taught me, "to be a person who fights for her dreams and those of her family". Maria Victoria has that "mischievous sweetness" that inspires me and drinking coffee always connects me with her. I dedicate this lot to her for her joy in helping me to improve myself and work giving the best of me and doing so by being an example to follow, fighting to offer the best product: "An excellent cup of hot coffee!
María Victoria Contreras a unique lot of coffee from the coffee growing region of Huila, Colombia, green and ready for roasting.
Here's what you want to know about this unique coffee
It is a coffee whose cup profile is fruity
Its key descriptor in aroma and flavor is passion fruit.
Other descriptors that complete its organoleptic profile are peach and caramel.
It is an ideal coffee for extraction in filter, cold brew and French press.
It has an overall score according to the SCAscale of 91.5 points.
Its acidity is lactic, citric, acetic and complex, with a medium-high intensity.
It has a medium intensity body and is oily to the touch.
It is a coffee that is cultivated in the coffee growing geography of the Andean Ridge, in the coffee growing region of Colombia and in the coffee growing region of Huila.
It is a coffee of the arabica species of the Castillo varietal.
It is a coffee that we have processed in natural with a combined fermentation, dried in shade and indoors in canopies.
Coffee producer José Heider Contreras
I am a coffee grower passionate about my work and dedicated to my family''.
For methe field represents the greatest wealth that life has given me, that is why I made the decision to start growing coffee and project myself to grow personally and economically.
In 2002 I began to cultivate the first coffee trees in a lot that my mother gave me to start growing in the farm that today is called El Descanso.
María Victoria Contreras is a coffee from the Uniques range.
Roaster we explain in brief the advantages of roasting green coffee of the Uniques range of Mare Terra Green Coffee
It is important for you to know that they are: coffees that are given very exceptionally – With a cup profile always new and surprising – Result of experiments in R&D at the limit – Only available in some vintages and origins – Palette of key descriptors level 5 in the coffee descriptor wheel – No quality defects – SCA score +90 or simply unpunishable – Sending samples of the lots before arrival from origin – Private sale for buyers – Microlots up to 300 kg – Unification of packaging, Convenient and practical 5 kg vacuum packs (2.5 kg + 2.5 kg) – Marketing segmented by region, never batches from one producer sold in one region to two roasters.
María Victoria Contreras is a coffee from the Uniques range.
We explain in brief details of the cultivation of his farm, located in the coffee-growing region of Huila.
José Heider Contreras' savings and his motivation to organize his life led him to become a producer of his own coffees.
José Heider's challenge to participate with his coffees in the Cup of Excellence and to achieve a significant position in the contest, made him and his wife Adriana the owners of Finca El Descanso Natural.
The Finca El Descanso Natural where the product José Heider Contreras lives with his wife Adriana Verdugo and their two daughters is located near the municipality of Gudalupe in Huila.
A selection of our green coffees that we import and distribute from the Mare Terra Green Coffee Uniques range.
Ready to roast – Cup varieties and quality validated in our laboratory – Profitable, reliable and faithful coffees to consolidate or grow your market – Discover them now
Publications of our coffee blog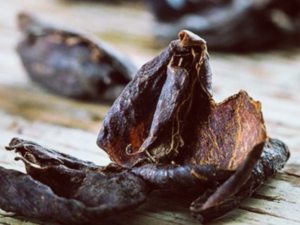 In recent años, after the awakening of the coffee culture in our country, and of specialty coffee in particular, this unknown product is gaining more and more notoriety among coffee aficionados and lovers.
Read more