Pedro José Guzmán Oliveros
A crop with parent-to-child offspring
A unique and unrepeatable coffee by Luís Guzmán
We tell you the story behind the producer's recognition and tribute.
I dedicate this victory to my father Pedro José Guzman Oliveros. Since I was 7 years old, he taught me to work in the fields, especially with the cultivation of coffee, since it was my grandparents' descendants to grow it. I have been very interested in this beautiful crop and my interest is to learn more and more about coffee, this great achievement is one of the many that will come from the hand of God. With my father's support I will name my small company El Diviso, and I will work to bring one of the best coffees of Huila to the world. Always remembering some words that my father told me when I was just a kid "If you want something you have to work hard, put your heart and desire to achieve what you want".
Pedro José Guzmán Oliveros a unique lot of coffee from the coffee growing region of Huila, Colombia, green and ready to roast.
Here's what you want to know about this unique coffee
It is a coffee with an exotic cup profile.
Its key descriptor in aroma and flavor is tropical fruits.
Other descriptors that complete its organoleptic profile are berries and forest fruits.
It is an ideal coffee for extraction in filters, cold brew and French press.
It has an overall score according to the SCA scale of 90.25 points.
Its acidity is malic, citric, acetic and complex with a medium intensity.
It is medium-bodied and silky to the touch.
It is a coffee that is cultivated in the coffee growing geography of the Andean Ridge, in the coffee growing region of Colombia and in the coffee growing region of Huila.
It is a coffee of the arabica species of the Caturra varietal.
It is a coffee that we have processed in natural with an anaerobic fermentation, dried in the sun and inside canopies.
Coffee producer Luís Guzmán
All your dreams can come true if you have the courage to pursue them''.
I am dedicated to coffee growing, because of my grandparents, they are the ones who passed on to me the dedication and love for coffee.
I have been a coffee producer since 2003, although I have been dedicated to coffee growing for 17 years.
A critical point, for me, is undoubtedly the winter and the rise in fertilizerprices.
For me, the most important stage of all the processes is the harvesting of the coffee cherries at their optimum point.
The most satisfying moments of my work are the achievements you reach in the goals you set .
Pedro José Guzmán Oliveros is a coffee from the Uniques range.
Roaster we explain in brief the advantages of roasting green coffee of the Uniques range of Mare Terra Green Coffee
It is important for you to know that they are: coffees that are given very exceptionally – With a cup profile always new and surprising – Result of experiments in R&D at the limit – Only available in some vintages and origins – Palette of key descriptors level 5 in the coffee descriptor wheel – No quality defects – SCA score +90 or simply unpunishable – Sending samples of the lots before arrival from origin – Private sale for buyers – Microlots up to 300 kg – Unification of packaging, Convenient and practical 5 kg vacuum packs (2.5 kg + 2.5 kg) – Marketing segmented by region, never batches from one producer sold in one region to two roasters.
El Diviso is the farm where Luis Guzman produces such an exceptional coffee.
We explain in brief details of the cultivation of his farm, located in the coffee-growing region of Huila.
His beginnings as a coffee grower started with some land that his father gave him, thanks to this land Luis Carlos was able to get what today is Finca El Diviso.
After working with his brothers, the family farm was divided into plots to work individually, giving rise to the El Descanso farm.
The beginnings of the farm were hard work, but they were worth it, today the Diviso farm produces excellent quality coffees.
A selection of our green coffees that we import and distribute from the Mare Terra Green Coffee Uniques range.
Ready to roast – Cup varieties and quality validated in our laboratory – Profitable, reliable and faithful coffees to consolidate or grow your market – Discover them now
Publications of our coffee blog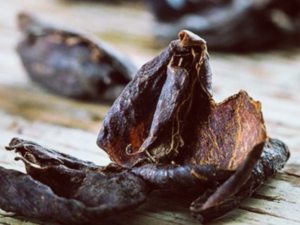 In recent años, after the awakening of the coffee culture in our country, and of specialty coffee in particular, this unknown product is gaining more and more notoriety among coffee aficionados and lovers.
Read more