Atiklet, the guide to carry out experiments
A unique and unrepeatable coffee of the Dukamo Family
We tell you the story behind the producers' recognition and tribute.
Atiklet is an experienced and skilled agronomist who joined the family business a few years ago and is dedicated to revolutionizing coffee processing. He kept tight control of our experiments and guided the station teams through every task, from weighting and sorting to recording all important data. These experiments are possible thanks to her.
Atiklet Dejene a unique batch of coffee from the Sidama coffee growing region of Ethiopia, green and ready to roast.
Here's what you want to know about this unique coffee
It is a coffee with an exotic cup profile.
Its key descriptor in aroma and flavor is mango.
Other descriptors that complete its organoleptic profile are dark chocolate and red plum.
It is a coffee that is ideal for extraction in filters.
It has an overall SCA scale score of 92 points.
Its acidity is citric and its intensity is medium-high.
It is medium-bodied and velvety to the touch.
It is a coffee that is cultivated in the Arabica Nubian coffee geography, in the Ethiopian coffee origin and in the Sidama coffee growing region.
It is a coffee of the arabica species of the Heirloom varietal.
It is a coffee that we have processed in natural with an anaerobic fermentation, dried in the sun and shade in African beds in a sleeping bag.
Coffee growers, The Dukamo Family
"Trusted coffees produced in an ethical manner."
We are dedicated to coffee growing, because it is a crop that we are passionate about and has united us since we were children.
We, the Dukamo Family, are the second generation of coffee growers .
For us, the most critical moments in the production process of our coffees are fermentation and processing.
The stage that we consider most important is the harvesting and processing of our coffees.
Atiklet Dejene is a coffee from the Uniques range.
Roaster we explain in brief the advantages of roasting green coffee of the Uniques range of Mare Terra Green Coffee
It is important for you to know that they are: coffees that are given very exceptionally – With a cup profile always new and surprising – Result of experiments in R&D at the limit – Only available in some vintages and origins – Palette of key descriptors level 5 in the coffee descriptor wheel – No quality defects – SCA score +90 or simply unpunishable – Sending samples of the lots before arrival from origin – Private sale for buyers – Microlots up to 300 kg – Unification of packaging, Convenient and practical 5 kg vacuum packs (2.5 kg + 2.5 kg) – Marketing segmented by region, never batches from one producer sold in one region to two roasters.
Gatta is the farm where the Dukamo Family produces such an exceptional coffee.
We explain in brief details of the cultivation of his farm, located in the coffee growing region of Sidama.
Asefa & Mulugeta Dukamo are the owners of the Gatta estate, located in the midst of natural forests and native trees over 200 years old.
Today, the second generation of coffee growers of the Dukamo family are developing improvements in their farm to guarantee the quality of their coffees.
A selection of our green coffees that we import and distribute from the Mare Terra Green Coffee Uniques range.
Ready to roast – Cup varieties and quality validated in our laboratory – Profitable, reliable and faithful coffees to consolidate or grow your market – Discover them now
Publications of our coffee blog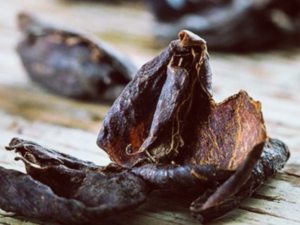 In recent años, after the awakening of the coffee culture in our country, and of specialty coffee in particular, this unknown product is gaining more and more notoriety among coffee aficionados and lovers.
Read more