Homage to Don Jorge, grandfather of the Mena Brothers, who was a man of discipline who transmitted to the family the knowledge and love for the cultivation of coffee.
A unique and unrepeatable coffee from the Mena Brothers
We tell you the story behind the producer's recognition and tribute.
This Geisha is a very special coffee, so it had to have a special name. We decided to name him "Don Jorge" in honor of our grandfather. Although we did not know him during his lifetime, we got to know him through our father's anecdotes. He was a serious man with a lot of discipline, but at the same time funny in his own way. Someone with a lot of vision and who always did the right thing, no matter the circumstances. It was he who transmitted his knowledge of coffee cultivation to our father and also who built the Beneficio Galicia, where today we continue to process the coffees that we cultivate.
We are already the sixth generation of the family in coffee production and we continue to do it with great effort. This effort is reflected in the quality of this "Don Jorge" lot.
Don Jorge a unique lot of coffee from the coffee growing region of Apaneca Ilamatepec, El Salvador, green and ready to roast.
Here's what you want to know about this unique coffee
It is a coffee with an exotic cup profile.
Its key descriptor in aroma and flavor is hazelnut liqueur.
Other descriptors that complete its organoleptic profile are mandarin and jasmine.
It is a coffee that is ideal for extraction in filters.
It has an overall SCA scale score of 92 points.
Its acidity is malic and lactic, with a medium-high intensity.
It has a medium-high intensity body and is mellow to the touch.
It is a coffee grown in the coffee geography of Dos Océanos, in the coffee growing region of El Salvador and in the coffee growing region of Apaneca – Ilamatepec.
It is a coffee of the arabica species of the Geisha varietal.
It is a coffee that we have processed in natural with a combined fermentation, dried in the sun and in African beds in a sleeping bag.
Coffee producers Hermanos Mena
"Our dream is to position our farm as one of the best in the country and make it a tourist and educational place about coffee growing."
We are dedicated to coffee growing, because it is a crop that we are passionate about due to the tradition in our family, who has been dedicated to coffee since the late 1890s.
For us, one of the most critical moments in the production process of our coffees is the harvest and its due processing. Being the first 10 days after cutting the "grapes", the processing/fermentation the most delicate stage in the whole process of the production of our coffees.
Don Jorge is a coffee from the Uniques range.
Roaster we explain in brief the advantages of roasting green coffee of the Uniques range of Mare Terra Green Coffee
It is important for you to know that they are: coffees that are given very exceptionally – With a cup profile always new and surprising – Result of experiments in R&D at the limit – Only available in some vintages and origins – Palette of key descriptors level 5 in the coffee descriptor wheel – No quality defects – SCA score +90 or simply unpunishable – Sending samples of the lots before arrival from origin – Private sale for buyers – Microlots up to 300 kg – Unification of packaging, Convenient and practical 5 kg vacuum packs (2.5 kg + 2.5 kg) – Marketing segmented by region, never batches from one producer sold in one region to two roasters.
Villa España is the farm where the Mena Brothers and their team produce such an exceptional coffee.
We explain in brief details of the cultivation of his farm, located in the coffee-growing region of Apaneca Ilamatepec.
Being the sixth generation of coffee growers in the Mena family, Jorge, Alfredo and Victor had great references from which to learn about the cultivation of coffee, their great-great-grandparents had a dry mill that worked with steam, after drying the coffee was threshed and shaken. The Mena family has always invested in changes and improvements to their farms.
Today the sixth generation of coffee growers of the Mena family continues with the improvements, having implemented a roastery and a laboratory within the coffee mill to guarantee the quality and processes of their coffees.
The Villa España farm, located in the coffee-growing municipality of Concepción de Ataco, has been a coffee producer since 1860. Today the Mena Brothers -Víctor, Alfredo and Jorge- are responsible for the management of the farm, which is 75 manzanas in size.
A selection of our green coffees that we import and distribute from the Mare Terra Green Coffee Uniques range.
Ready to roast – Cup varieties and quality validated in our laboratory – Profitable, reliable and faithful coffees to consolidate or grow your market – Discover them now
Publications of our coffee blog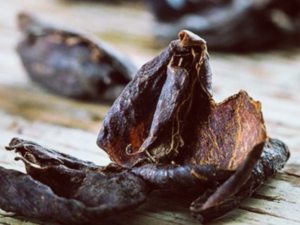 In recent años, after the awakening of the coffee culture in our country, and of specialty coffee in particular, this unknown product is gaining more and more notoriety among coffee aficionados and lovers.
Read more