Aldo Onofrio Annese Rossanda
Coffee cultivation and the importance of recovering the land through awareness and respect for a common good, caring for resources in a sustainable way.
A unique and unrepeatable coffee by Aldo Annese
We tell you the story behind the producer's recognition and tribute.
Don Aldo Onofrio Annese spent his childhood in the difficult period of the Italian economic recovery. He studied to become an industrial expert and at the age of 24 he emigrated to Venezuela with an uncle who had a shoe industry. For more than 35 years he has been in the hotel business with the Park Hotel in the Guatemalan region of Cobán Alta Verapaz. Don Aldo combines some of his main passions: business, art, design, construction and the cultivation of specialty coffees. His values for the cultivation of coffee are the importance of the recovery of the land, through awareness and respect for the common good as well as caring for the resources in a sustainable manner and he has demonstrated this, instilling these values in his children and grandchildren so that they transcend in all areas of sustainable business, both for the results as well as for the development of people and communities in Central America. He is an example to follow and his admirable perseverance for excellence in everything he does, today we have the result of that, with the coffees of his Finca Aurora.
Aldo Onofrio Annese Rossanda a unique lot of coffee from the Rainforest Cobán coffee growing region, Guatemala, green and ready to roast.
Here's what you want to know about this unique coffee
It is a coffee whose cup profile is fruity
Its key descriptor in aroma and flavor is tropical fruits.
Other descriptors that complete its organoleptic profile are dark chocolate and kiwi fruit
It is an ideal coffee for drip, cold brew, French press and filter extraction.
It has an overall score according to the SCAscale of 88 points.
Its acidity is malic, with a medium intensity.
It is medium-bodied and velvety to the touch.
It is a coffee grown in the coffee growing geography of Dos Océanos, in the coffee growing region of Guatemala and in the coffee growing region of Rainforest Cobán.
It is a coffee of the arabica species of the Geisha varietal.
It is a coffee that we have processed in natural with a combined fermentation, dried in shade and indoors in African beds and canopies.
Coffee producer Aldo Annese
I produce a family coffee cultivated with love and excellence''.
I am dedicated to coffee growing, because of my position and transcendence.
In 2014 I became a coffee producer
The critical points for me in coffee production are the uncontrollable ones, such as atmospheric phenomena.
The stage that I consider most important in the production of our coffees is the handling of the bean in all the processes.
Aldo Onofrio Annese Rossanda is a coffee from the Uniques range.
Roaster we explain in brief the advantages of roasting green coffee of the Uniques range of Mare Terra Green Coffee
It is important for you to know that they are: coffees that are given very exceptionally – With a cup profile always new and surprising – Result of experiments in R&D at the limit – Only available in some vintages and origins – Palette of key descriptors level 5 in the coffee descriptor wheel – No quality defects – SCA score +90 or simply unpunishable – Sending samples of the lots before arrival from origin – Private sale for buyers – Microlots up to 300 kg – Unification of packaging, Convenient and practical 5 kg vacuum packs (2.5 kg + 2.5 kg) – Marketing segmented by region, never batches from one producer sold in one region to two roasters.
La Aurora is the farm where Aldo produces such exceptional coffee.
We explain in brief details of the cultivation of his farm, located in the coffee-growing region of Rainforest Cobán.
The Aurora farm was founded in 1887 by German immigrants.
In addition to coffee, the farm started growing panela (sugar cane) and producing jute sacks.
La Aurora farm has been restored and preserved maintaining its original infrastructure.
A selection of our green coffees that we import and distribute from the Mare Terra Green Coffee Uniques range.
Ready to roast – Cup varieties and quality validated in our laboratory – Profitable, reliable and faithful coffees to consolidate or grow your market – Discover them now
Publications of our coffee blog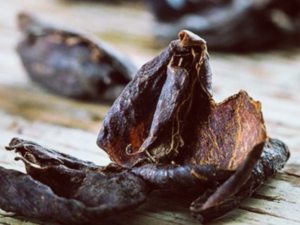 In recent años, after the awakening of the coffee culture in our country, and of specialty coffee in particular, this unknown product is gaining more and more notoriety among coffee aficionados and lovers.
Read more