Andean Dorsal
Colombia
Huila
Garzón
A variety of oranges, the lulo, was its seed.

La Esperanza coffee plantation detail by detail
How each green coffee bean is cultivated, processed and harvested at La Esperanza Farm
Its coffees are developed surrounded by vegetation, birds and insects.
The coffee plantations are surrounded by vegetation, birds and insects, in a biodiverse area with natural reserve zones, at an altitude of 1,500 meters above sea level.
With a total area of 9.69 hectares, Hertson dedicates 5.69 hectares to coffee production.
The varietals planted on the farm are Caturra, Castillo, Cenicafe 1, Cenicafe 2 and Cenicafe 3.

The average age of the coffee trees is 4 years.

Coffee trees develop in asandy soil type.

Year-round rainfall is the irrigation system Hertson uses on his farm.

The type of crop used is free-growing-until the 4th harvest.
Coffees produced at La Esperanza farm by Hertson Bernal and his team
All the coffees produced at Finca La Esperanza, microlots, Hertson Bernal and his team have all the roots and personality expected from this well cared for coffee farm.
"My dream is to be the best natural coffee producer in Colombia".
I am dedicated to coffee growing, because I have worked in coffee plantations since I was a child.
In 2006 I bought the La Esperanza farm and became a producer.
Lorem fistrum for the glory of my mother esse jarl aliqua take me to sircoo. From the ullamco prairie what do you say is very bad.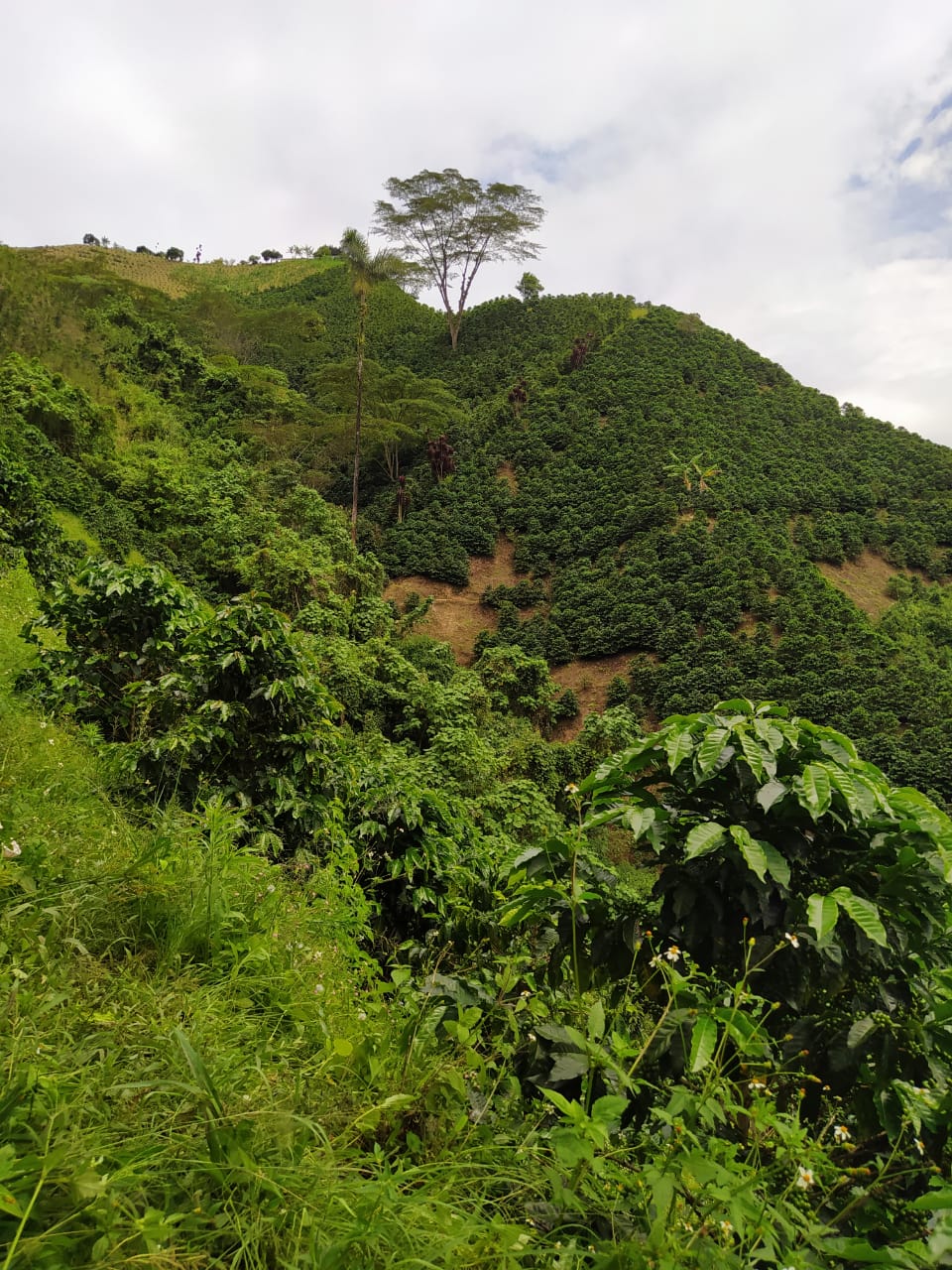 The History of La Esperanza
A farm with vocation and work that since the change of ownership has specialized in high quality coffees.
Infographics of work on La Esperanza farm
All the data, execution times and tasks of a coffee year on the farm, from seed to fruit.
Coffee tree varieties, soil and ecosystem
The Finca La Esperanza team explains the how and why of the coffee mosaic that their farm is made of
Plan benefits, stock, growth and promotion with our Roaster Service team.
Other producers in Colombia
Dorsal Andina : Colombia : Huila
|Guadalupe
Get to know the coffees of Hertson Bernal, grown at Finca La Esperanza. Herston has been a producer since 2006 and his farm employs 4 to 6 people year-round and 10 to 14 people during the harvest season.
Dorsal Andina : Colombia : Huila
|Guadalupe
Luis Carlos's coffees are grown on his Finca El Diviso located in a mountain range at 1,850 meters above sea level. The producer and his family live on the farm, which has an area of 5 hectares and is entirely cultivated with coffee trees.