The infographic of the Cata Brasileña decanting method recipe at your disposal. Download and share it. It practices the diffusion of coffee culture.
Our infographics are the result of teamwork with professionals from the entire coffee chain, from producers to baristas, as well as with professors and researchers from other disciplines such as biology, anthropology, geography, physics and chemistry, with the sole objective of sharing a common passion: good coffee and to disseminate this knowledge to anyone who may be interested.
It's a passion we love: share, join, share.
Do you want this infographic customized with your logo and colors?
We have designed the infographics so that we can customize them according to your needs and together we can work in favor of the coffee culture.
Decanting method: Brazilian Cupping
Infusion method for the sensory evaluation of coffee. In it, the tasters value and appreciate the coffee, since this method allows them to distinguish and know the different characteristics, evaluating qualities and/or defects.
To carry out this cupping, 3 to 5 cups of each coffee sample are normally used, in order to evaluate the uniformity of the sample (according to SCA protocol, there are 5 and can be up to 10).
Roast: light
Grinding: Coarse
Prepare the table by placing a glass of hot water and a napkin near each sample.
It measures 5-6 grams of coffee per 100ml. In all cups we must have the same measurements to be able to compare
Grind the coffee from each cup separately, purging the mill between samples using a small amount of the same coffee. The grinding point is medium coarse
Smell the coffee before wetting it to evaluate its fragrance.
Pour water at a temperature between 92 to 96ºC directly over the ground coffee beans making sure that all the particles are moistened and reach the edge of the cup.
Once the coffee is infused and after 4 minutes of resting, a kind of crust that forms on the surface is broken so that its aroma can be appreciated again.
Evaluate the taste by sipping the coffee in spoonfuls and with determination, you can get a general perception of the taste. each coffee (acidity, body...). It also evaluates the aftertaste, i.e. the duration of the positive characteristics. of the flavor remaining after tasting. (The coffee should be tasted at different temperatures, hot, warm, hot, warm, hot, hot, hot, hot, hot, hot, hot, hot, hot and room temperature as the coffee evolves).
Plan profits, stock, growth and promotion with our Roaster Service team.
Publications of our coffee blog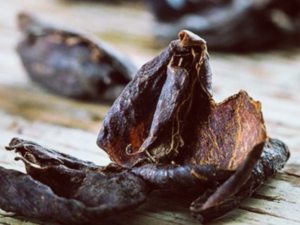 In recent años, after the awakening of the coffee culture in our country, and of specialty coffee in particular, this unknown product is gaining more and more notoriety among coffee aficionados and lovers.
Read more