It is not only about producing the best coffee in the world, it is about producing great coffee for a better world.
The history of Farm Daterra comes from the Italian Bari family who in 1902 embarked on an adventure with the objective of building a new life, heading to Brazil and settling in the city of Campinas to plant coffee. From these beginnings the family progressed until the eldest son opened a stand in the city market, where he sold coffee beans and taught the housewives how to roast coffee correctly; education was always the essence of the family's projects.
The beginnings of the Daterra project
It was 1902, when an Italian family from Bari started an adventure with the aim of building a new life.
They boarded a ship for Brazil and ended up in the city of Campinas to plant coffee.
In 1908, the eldest son, opened a stall in the city's new market selling green coffee beans to end customers.
What was so special about this small business?
The young man decided to roast coffee and teach housewives how to do it correctly.
EDUCATE has been part of the essence of Daterra from the beginning.
A few años later the young man married a spunky young woman and together they built a full-service gourmet store.

The family's link with the café ends soon after, when they also start running a gas station, Unfortunately, the enterprising couple died at a very young age and their eldest son was the one who took over the family business and took care of his younger siblings, Donato was his name. RESILIENCE, PERSISTENCE and COMMITMENT pushed Donato to drive this business, and others that followed.
Donato was very young and he alone could not keep the business running, so when this story was about to end and the future of the family was uncertain, a man that Donato did not know appeared and offered him his own house as collateral so that the business could continue. This man only mentioned that he once knew Donato's parents and was happy to be able to help them, but if it were not for him this story would have been quite different.
As a result of this event, BELIEF, HOPE, SOLIDARITY AND RESPECT were added to our values, and thanks to them the project was reborn and started working again.
The gas station business grew with DEDICATION, PASSION and the responsibility to do the best for customers, employees and society.
The family's entrepreneurial heart led them to invest again in agriculture, and in 1976 Daterra was founded, which means "from the land".

After a few años and after some agricultural trials, from cattle to avocados, we came across again the bean that started our whole history: coffee.
To tell the truth, we don't know if the coffee found us again or if unconsciously, it was us who found our way back.
The fact is that during the journey, we learned our principles, and even after all these años they are still present in every coffee bean we produce.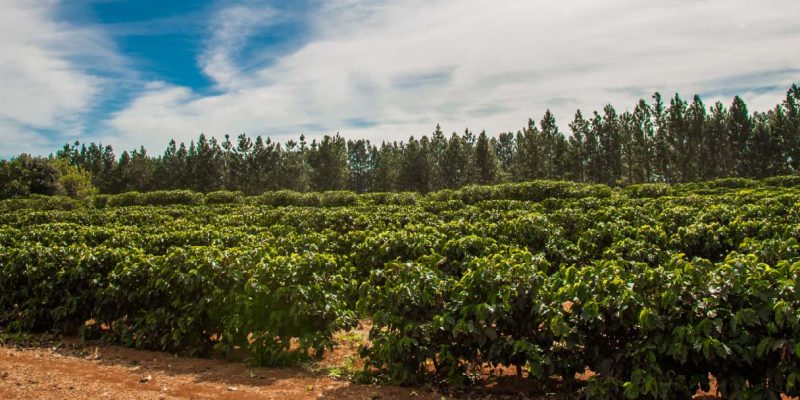 Effort and evolution of the farm
Little by little the Daterra project was consolidated and the dream of reinventing coffee growing and producing sustainable coffees became tangible.
The Daterra farm was conceived to produce specialty coffee, based on environmental preservation and social development.
We first started growing coffee on our farm in the Mogiana region, which was previously used to produce milk. This venture gave Daterra's mastermind, Luís Pascoal, the opportunity to meet Dr. Ernesto Illy, who inspired him to look for land in the Cerrado Mineiro region.
Then we realized that the Patrocínio area, in Cerrado Mineiro, was an exceptional region for coffee cultivation. It had high altitude terroirs that could provide unique flavors and aromatic profiles, we also discovered that the desert climate was actually an advantage, because it allowed us to control quality during the growing season.
It was then that we settled in Cerrado Mineiro, acquiring the Boa Vista and Tabuoes farms that today form Daterra. The farms were in very poor condition, both agronomically and environmentally. We had to recover the fauna, flora, soil and springs of the Cerrado ecosystem, in and around the farm, by partnering with ESALQ (São Paulo State University – Luiz de Queiroz) and creating Daterra's first environmental standards, called PEA – Programa de Adequacy Ambiental (Environmental Adequacy Program).
It took 10 años for the Daterra farm to get the area good enough to produce good quality coffee and start exporting. The learning experience over the años has made it possible for us to become the first Rainforest Alliance and ISO 14001 certified coffee farm in Brazil. Later we also added UTZ Kapeh and for a small organic portion of our farm, IBD Organic. To reinforce our sustainability principles, we determined that we could only sell coffee to certified sustainable importers, in order to stimulate the entire production chain. We also share knowledge among small producers to promote social progress and coffee security and thus develop knowledge on how to continue producing high quality coffee in harmony with nature.
That is why "Growing Relationship Coffee" is our motto and philosophy. Because our relationship with the soil, the water, the workers, the community and everything around us is as important as our relationship with quality and our customers around the world.
The journey and adventure to build what today is Farm Daterra was not easy or fast, but it was strong enough to really sustain our dream.
Today, at Daterra Coffee Team we are proud of our achievements and our progress, and we look to the future knowing that
that we have very serious challenges to face. It is not enough to mitigate theaños caused by agricultural practices. Our goal is to continuously research and innovate, relying on science, technology and the passion that characterizes us to protect and improve the second most important hotspot in the world, the Cerrado Biome.
Publications of our coffee blog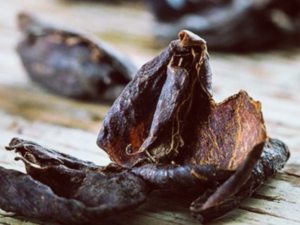 In recent años, after the awakening of the coffee culture in our country, and of specialty coffee in particular, this unknown product is gaining more and more notoriety among coffee aficionados and lovers.
Read more