High-quality coffees, produced with dedication and discipline
The Farm of Luis Antonio Contreras
Finca El Descanso was born from the family farm of Luis Antonio Contreras, where all its members have been and are coffee growers.
Luis Antonio Contreras began to cultivate the first coffee trees together with his brothers, and from there his personal project was born, which little by little he developed until it consolidated into what today is Finca El Descanso.
The beginnings of the farm
Luis worked with his brothers on the family farm owned by his parents, where he learned a lot and it was clear to him that in the future he wanted to be a coffee grower.
A few years later, Luis' father passed away and left the farm to his mother and siblings, and it was here that Luis worked with his siblings to bring the family forward.
When all the siblings came of age, they decided to divide the land and work individually with their own families. At that time Luis obtained the land that today is Finca El Descanso.
Once Luis had his share of the land, he began to work it with his wife and children, those lands today are Finca El Descanso.
The family's hard work and and the spirit of self-improvement help them to work continuously improving the facilities of the farm and producing specialty coffees, which is what they like the most, dedicating time and effort. which is what they like the most, dedicating time and effort to it.
Currently the surface area of the El Descanso farm is seven and a half hectares, of which almost three and a half hectares are dedicated to the cultivation of coffee. The coffee trees on the farm grow the Castillo, Colombia, Caturra, Bourbon Rosado and Geisha varietals.
The Contreras family is happy working together and in addition to making Finca El Descanso a place to work they have managed to make a home.
Publications of our coffee blog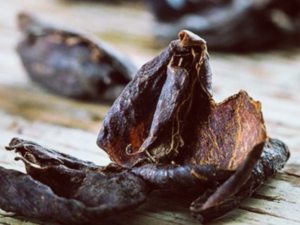 In recent años, after the awakening of the coffee culture in our country, and of specialty coffee in particular, this unknown product is gaining more and more notoriety among coffee aficionados and lovers.
Read more