The Luis Carlos Guzmán Farm
The gift that his father gave him, giving him a piece of land to start growing his own coffee plants, helped Luis Carlos to grow as a coffee grower and to get his own farm, the Diviso farm.
When Luis Carlos first came across the El Diviso farm, he found it a bit remote and cold due to its proximity to the mountains. For Luis it was a challenge to buy this farm and make the most of it.
The beginnings of the farm
Luis Carlos' dedication to coffee growing comes from family tradition, his grandparents and parents were coffee growers, they taught him everything about coffee growing.
Luis Carlos worked on his father's farm until his father gave him a piece of land so that he could plant his own coffee trees, planting a total of four thousand plants.
A few years later, thanks to the economic support that his father had given him, Luis Carlos began to look for a small farm to buy, this is when he found the land that today is Finca El Diviso.
The potential of the El Diviso farm
When Luis Carlos first saw Finca El Descanso, it seemed a little remote and cold because of its proximity to the Cordillera, but the price for which he was able to negotiate and the payment facilities that were given helped Luis to be able to plant the farm in its entirety. Luis Carlos succeeded in planting the entire farm with coffee plants, in addition to improving the land and facilities. Luis was able to get the most out of his land and thus build Finca El Diviso.
The evolution of the farm
A few months later, after planting coffee trees throughout the farm – currently 4.5 hectares of the 5 hectares of the farm are cultivated with coffee – Luis became a member of a cooperative that invited him to participate in a fair of specialty coffees. At first Luis Carlos was quite reluctant to participate in this type of event because he had heard that it was very complicated to obtain a good coffee to participate, but finally at the last moment he decided to sign up and participate in the fair. Out of almost four hundred participants, Luis Carlos' coffee from his farm El Diviso came in fourth place at the departmental level.
The qualification at the fair meant a before and after for Finca El Descanso, since Luis' motivation to produce specialty coffees increased, For the last 8 years Luis has been producing specialty coffees in his farm El Descanso, always trying to improve, working on the processes and adapting the farm to obtain the best lots of coffee in his region.
Publications of our coffee blog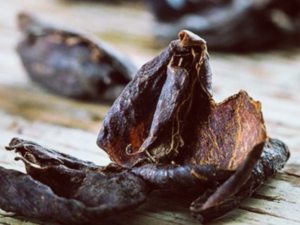 In recent años, after the awakening of the coffee culture in our country, and of specialty coffee in particular, this unknown product is gaining more and more notoriety among coffee aficionados and lovers.
Read more