Size, size of the grain, process and period in which it was harvested
The infographic of the official quality of coffee in Kenya at your disposal. Download and share it. It practices the diffusion of coffee culture.
Our infographics are the result of teamwork with professionals from the entire coffee chain, from producers to baristas, as well as with professors and researchers from other disciplines such as biology, anthropology, geography, physics and chemistry, with the sole objective of sharing a common passion: good coffee and to disseminate this knowledge to anyone who may be interested.
It's a passion we love: share, join, share.
Do you want this infographic customized with your logo and colors?
We have designed the infographics so that we can customize them according to your needs and together we can work in favor of the coffee culture.
Official Coffee Quality in Kenya
Coffee in Kenya is officially graded by: The caliber, measurement, of the bean, process and period in which it has been harvested.
The following are their scales and the names they are given
Please note: All calibrations are based on a 500 gram sample.
Caliber 15/16
Elephants: grains separated into
the sieve, usually broken and known as "Ears", it also includes snail shells of
larger size
CALIBER
Smaller grains, usually
screening below 14 or of insufficient density
CALIBER
Very small calipers; often only broken pieces and grains.
Screen 17+ with a tolerance of 5% on lower screens, up to screen 14
Screen 16+ with a tolerance of 5% on lower screens, up to screen 14
Sieve 15 minimum 50% – Sieve 14 and 13 maximum 48.5% – Sieve 12 maximum 1.5% .
All final results are based on a sample equivalent of 500 grams.
All final results are based on a sample equivalent of 500 grams.
The green coffee resulting from the main harvest cherry is considered to be of higher quality than that of the fly harvest, and this was the reason for incorporating the harvest period into the Kenyan coffee classification denomination.
Unofficial but sometimes used in the classification denomination by coffee producers in Kenya. You can take one of these added ratings, FAQ/ FAQ PLUS / PLUS, for free consideration, to distinguish coffees that you consider to be of a higher quality.
higher quality than they can be rated from the official rating scales
Coffee classification in Kenya
Kenya (Origin)
AB (Process: Washing – Screening: 15/16)
Fly (Coffee cherry harvest period)
Moisture content must be less than 12% on the ISO 667 scale.
The color, the pigmentation of the grain, must be green and uniform.
The aroma in Kenya is not specified in its official description.
Highly relevant
Quality assurance, wet milling, from the smallest cooperatives
to large plantations, is carried out on the properties. The benefit
The company's dry ice dry only in three state-regulated entities.
Plan profits, stock, growth and promotion with our Roaster Service team.
Much more about the Kenyan Coffee Origin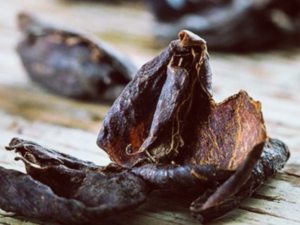 In recent años, after the awakening of the coffee culture in our country, and of specialty coffee in particular, this unknown product is gaining more and more notoriety among coffee aficionados and lovers.
Read more