Star coffees with a light of their own
Rwanda | Kizi Rift | Nyaruguru
Farm size | Ha production
SEGIN is the Star that gives its name to all the batches of coffee produced by Emmanuel Rusatira -Baho Coffee- at its Fuji washing station located in the Kizi Rift coffee growing region, specifically in the Nyaruguru coffee district. The lots are differentiated by their different characteristics in terms of flavor, aroma and processes. Each washing station receives the name of a star to denominate its lots, thus forming a great coffee universe.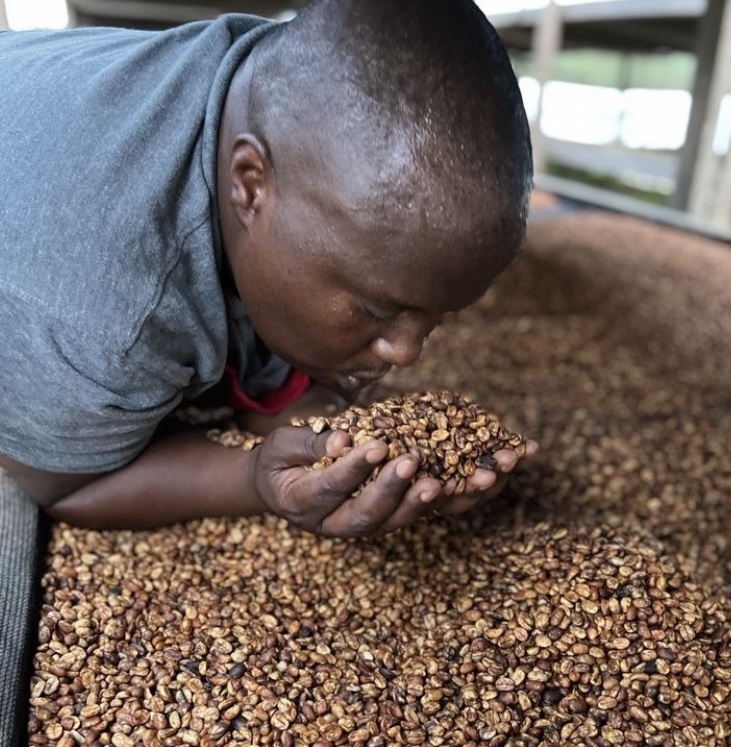 Emmanuele Rutsatira is the owner of Baho Coffee, a family-owned business.Emmanuele has a lot of experience in the sector, having previously worked for a coffee exporting group. of Rwanda for 15 years. In 2016 he started his project, Emmanuelle's goal was to find washing stations in different areas of Rwanda to offer the different profiles produced at origin. Baho Coffee currently has 12 washing stations throughout the country where they process cherries to ensure the quality of their products. The name 'Baho' comes from an expression that means, 'to have life, to be strong and to overcome adversities', Emmanuele feels reflected with this expression because after much effort he managed to get his family ahead and today is a businessman who works alongside coffee growers to empower them and improve day by day.
The Kizi Rift coffee region has 8 coffee-growing districts The area has a population of 2.59 million inhabitants and a surface area of 5,966 km². Approximately 11,191 hectares of Arabica coffee of the Bourbon varietal are cultivated in these districts. Kizi Rift contributes 31.18% of the country's total coffee production, occupying the 1st place as the country's coffee growing region.
Surface area 26,338 km².
12.62 million inhabitants
7 coffee regions
35,891 hectares with coffee
Surface 5.966 km²
2,59 million inhabitants
8 coffee-growing districts
11.191hectares with coffee