The infographic of the recipe of the pressing method by lever espresso machine La Pavoni at your disposal. Download and share it. It practices the diffusion of coffee culture.
Our infographics are the result of teamwork with professionals from the entire coffee chain, from producers to baristas, as well as with professors and researchers from other disciplines such as biology, anthropology, geography, physics and chemistry, with the sole objective of sharing a common passion: good coffee and to disseminate this knowledge to anyone who may be interested.
It's a passion we love: share, join, share.
Do you want this infographic customized with your logo and colors?
We have designed the infographics so that we can customize them according to your needs and together we can work in favor of the coffee culture.
Pressing method: Lever express machine
Method of preparation by pressure in which the lever is in charge of generating the pressure by raising and lowering.
This process allows to manually generate the pressure with which the beverage is made, resulting in a traditional espresso.
Roast: medium
Grinding: Fine
The exact amount of coffee depends on the recipe you want to achieve and the machine. Use 8 to 10 grams of dry coffee to obtain 16 to 20 grams of beverage in approximately 30 ml of volume.
Fill the corresponding tank with water and start the machine so that the boiler starts working and the water is heated. Once this is done, add the fine ground coffee in the portafilter until it is full and perform the appropriate pressing. Place the filter holder in the group and the cup underneath it.
When the lever is pulled upwards, the hot water rises from the boiler to a small chamber located just above the filter holder. When you lower the lever, this water filters down through the ground coffee, with enough pressure to brew an espresso.
Once the extraction is finished, you can pick up your cup to serve it.
Plan profits, stock, growth and promotion with our Roaster Service team.
Publications of our coffee blog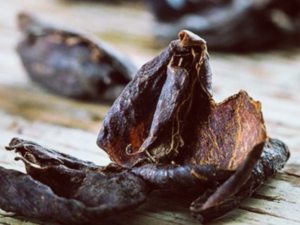 In recent años, after the awakening of the coffee culture in our country, and of specialty coffee in particular, this unknown product is gaining more and more notoriety among coffee aficionados and lovers.
Read more