1 productor estrella de la región cafetera de Rainforest Cobán en el origen cafetero Guatemala
Los cafés de la Constelación Sigma Orion son excepcionales, de la región cafetalera de Rainforest Cobán , Guatemala, en verde y listos para tostar
Te explicamos lo que quieres saber de los cafés de la constelación Sigma Orion
Su producción es limitada, normalmente microlotes
Tienen descriptores clave bien definidos y con una amplia variedad
Los descriptores del grupo afrutados son los que prevalecen en esta constelación
Los productores están trabajando en distintos tipos de fermentaciones y procesos, siendo los naturales anaeróbicos donde más se han aplicado
Tienen una puntuación media según la escala SCA de 87 a 90 puntos
Es una constelación que sus productores ya han conseguido 1 café Unique
Todas las fincas productoras de los café de la Constelación Sigma Orion están por encima de los 1.000 msnm
En esta constelación cafetera hay  productores de 1 distrito cafetalero de la región cafetera Rainforest Coban
Producen cafés experimentales en la cosecha del origen Guatemala
Procesos y Fermentaciones
Este es el productor estrella de la Constelación Sigma Orion de la región Cafetalera de Cobán en Guatemala
Cada uno tiene su propia historia, su propio proyecto y sus retos, pero todos tiene algo en común: cafés extraordinarios con una muy marcada personalidad
Alnitak | Rainforest Cobán
»Produzco un café familiar cultivado con amor y excelencia»
Sigma Orion, cafés de la gama Constellations
Tostador te explicamos en breve las ventajas que tiene tostar café en verde de la gama Constellations de Mare Terra Green Coffee
Son: cafés de especialidad con un perfil de taza con marcado carácter y personalidad – Innovación y evolución constante – Selección en exclusiva en cada cosecha – Varietales de referencia en cada origen – Amplia paleta de descriptores clave, nivel 3 y 4 de la rueda de descriptores, bien definidos – Lotes en exclusiva para un solo tostador, de proceso y productor, por temporada o cosecha tras cosecha – 5 defectos secundarios máximo por 350 gr – Puntuación mínima SCA +84 – Envío de muestras de los lotes antes de la llegada desde origen – Dos importaciones por cosecha, los primeros en estar disponibles y consistencia para repeticiones – Lotes de 300 a 1.500 kg – Unificación de envases, cómodos y prácticos, de 30 kg – Comercialización segmentada por regiones, nunca un lote vendido en una región para dos tostadores.
La Región Cafetalera de Rainforest Cobán es donde producen nuestros cafés de la constelación Sigma Orion
Te explicamos en breve como es la región cafetalera de Coban en Guatemala
Tiene 9 distritos cafetaleros
La población estimada es de 310 mil habitantes
Su superficie es de 2.132 km²
Produce el 8,4% del total del café del país
4.813,66 hectáreas son las cultivadas con cafetos
Ocupa el 5º puesto como región cafetera del país
Más de 2.400 familias se dedican a la caficultura
Los varietales que más se cosechan son Caturra, Catuaí, Obata, Anacafé 14, Catimores, Sarchimores
Los meses de cosecha son de septiembre a mayo
Una selección de nuestros cafés en verde que importamos y distribuimos de la gama de Mare Terra Green Coffee Constellations​
Listos para tostar – Variedades de taza y calidad validada en nuestro laboratorio – Cafés rentables, fiables y fieles para consolidar o hacer crecer tu mercado – Descúbrelos ahora
Publicaciones de nuestro blog cafetero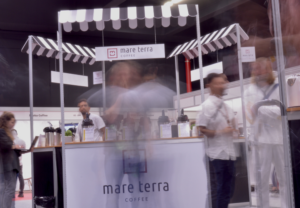 Un resumen del evento cafetero del año: World of Coffee 2022 en Milán. Explicamos como transcurrieron los días en el Roaster Village y las actividades que Mare Terra Coffee realizó.
Leer más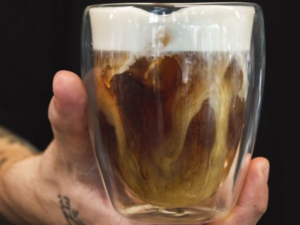 Os traemos una receta de Cold Brew con espuma de yerba mate, que crearon nuestros amigos de Culto en Uruguay, con uno de nuestros cafés de El Salvador: Cerro Campana.
Leer más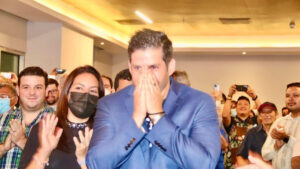 Cup of Excellence es la competencia y subasta más prestigiosa para cafés de alta calidad. El nivel de escrutinio al que se someten los cafés de Cup of Excellence no tiene comparación en la industria del café de especialidad. Cada año, se someten a consideración miles de cafés, y los cafés ganadores se venden en subastas globales en línea a precios superiores.
Leer más