Compartimos cultura cafetera
La infografía de la receta del método de gravedad de inmersión con Cold Brew Kinto a tu disposición. Descárgala y compártela. Practica la difusión de la cultura cafetera.
Nuestras infografías son el resultado del trabajo en equipo con profesionales de toda la cadena cafetera desde productores a baristas, también con profesores e investigadores de otras disciplinas como la biología, la antropología, la geografía, la física y la química, con el único objetivo de compartir una pasión común: el buen café y hacer difusión para su conocimiento a cualquier persona que pueda tener interés.
Es una pasión que nos encanta: compartir, súmate, comparte
¿Quieres esta infografía personalizada con tu logo y colores?
Hemos diseñado las infografías para poderlas personalizar según vuestras necesidades y juntos poder trabajar en favor de la cultura cafetera.
Método de Inmersión: Cold Brew
Método de preparación de café muy práctico y sencillo para la elaboración doméstica. Esta preparación se realiza a baja temperatura manteniendo todas sus propiedades, especialmente las partes más enzimáticas.
Esta elaboración utiliza el método de inmersión a temperatura ambiente con el café molido y nos ofrecerá una bebida diferente, fresca y delicada.
Tueste: Ligero-Medio
Molienda: Gruesa
Por cada 600 ml de agua añade 36 gramos de café con una molienda gruesa
Añade el café en el filtro y ponlo en el interior de la botella. Este quedará correctamente colocado en el medio de la botella y sujeto por arriba
Añade los 600 ml. de agua a temperatura ambiente en la botella y coloca el tapón de silicona para dejar la botella tapada
Deja que la infusión se macere entre 12 y 24 horas. El tiempo adecuado dependerá del tipo de café que tengamos para la preparación y de nuestras preferencias en el resultado final de la taza. Con esta elaboración las reacciones químicas que se producen durante la extracción se darán de una manera mucho más lenta
Retira el café molido que quede en el filtro y pon a enfriar la bebida resultante. Una vez fría, sirve el café que desees y el resto lo puedes conservar hasta 10 días en el frigorífico
Planifica beneficios, stock, crecimiento y promoción con nuestro equipo de Servicio a Tostadores.
Publicaciones de nuestro blog cafetero
Os traemos una receta de Cold Brew con espuma de yerba mate, que crearon nuestros amigos de Culto en Uruguay, con uno de nuestros cafés de El Salvador: Cerro Campana.
Leer más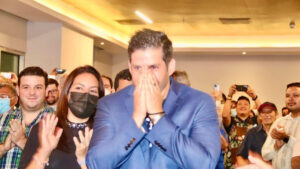 Cup of Excellence es la competencia y subasta más prestigiosa para cafés de alta calidad. El nivel de escrutinio al que se someten los cafés de Cup of Excellence no tiene comparación en la industria del café de especialidad. Cada año, se someten a consideración miles de cafés, y los cafés ganadores se venden en subastas globales en línea a precios superiores.
Leer más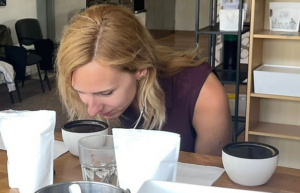 Del 7 al 9 de junio nuestros Roaster Services tuvieron la oportunidad de conocer personalmente a nuestros tostadores y probar los cafés que tienen.
La visita se dividió en varios días que sirvió para conocer de primera mano a quienes ofrecen nuestro producto
Leer más