Cafés de alta calidad, producidos con dedicación y disciplina
La Finca de Luís Antonio Contreras
La Finca El Descanso nace de la finca familiar de Luís Antonio Contreras, en las que todos sus miembros han sido y son caficultores.
Luís Antonio Contreras empezó a cultivar los primeros árboles de café junto a sus hermanos, de ahí surgió su proyecto personal que poco a poso fue desarrollando hasta consolidarse como lo que a día de hoy es la Finca El Descanso.
Luís trabajaba junto a sus hermanos en la finca familiar propiedad de sus padres, allí aprendió mucho y tuvo claro que en un futuro, quería ser caficultor.
Pasados unos años, el padre de Luís falleció y les dejó en herencia la finca a su madre y a sus hermanos, fue aquí cuando Luís trabajó junto a sus hermanos para sacar a la familia adelante.
Cuando todos los hermanos alcanzaron la mayoría de edad, decidieron repartir las tierras y trabajar de manera individual con sus propias familias. En ese momento Luís obtuvo las tierras que hoy en días son la Finca El Descanso.
Una vez Luís tuvo su parte de la tierra, empezó a trabajarla  junto a su esposa y sus hijos, esas tierras hoy en día son la Finca El Descanso.
El trabajo duro de la familia y el espíritu de superación les ayuda a trabajar continuamente mejorando las instalaciones de la finca y produciendo cafés de especialidad que es lo que más les gusta, dedicándoles tiempo y esfuerzo.
Actualmente la superficie de la finca El Descanso es de siete hectáreas y media, de las cuales casi tres y media se dedican al cultivo de café, en los cafetos de la finca crecen los varietales Castillo, Colombia, Caturra, Bourbon Rosado y Geisha.
La familia Contreras es feliz trabajando unida y además de hacer de la Finca El Descanso un lugar de trabajo ha conseguido hacer un hogar.
Publicaciones de nuestro blog cafetero
Os traemos una receta de Cold Brew con espuma de yerba mate, que crearon nuestros amigos de Culto en Uruguay, con uno de nuestros cafés de El Salvador: Cerro Campana.
Leer más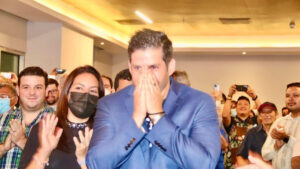 Cup of Excellence es la competencia y subasta más prestigiosa para cafés de alta calidad. El nivel de escrutinio al que se someten los cafés de Cup of Excellence no tiene comparación en la industria del café de especialidad. Cada año, se someten a consideración miles de cafés, y los cafés ganadores se venden en subastas globales en línea a precios superiores.
Leer más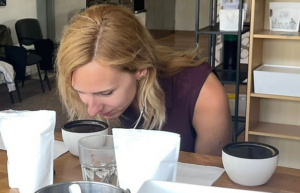 Del 7 al 9 de junio nuestros Roaster Services tuvieron la oportunidad de conocer personalmente a nuestros tostadores y probar los cafés que tienen.
La visita se dividió en varios días que sirvió para conocer de primera mano a quienes ofrecen nuestro producto
Leer más