Finca El Descanso Natural
La constancia y la motivación de tener una tierra donde cultivar cafés
La Finca de José Heider Contreras
José Heider creció entre cafetos, sus padres se dedicaban a la caficultura y le enseñaron a cultivar y a respetar la tierra, su padre siempre le motivó a ser independiente y poder organizar su vida teniendo su propia finca.
El dinero de la  herencia que José Heider recibió tras el fallecimiento de su padre lo empleó en comprar la parte de la finca que le correspondía a su madre, y con ello inició las mejoras y las selecciones en los primeros cultivos en lo que hoy es su finca El Descanso Natural.
Los inicios de José Heider en la finca fueron duros, dedicó todo su tiempo y esfuerzo en trabajar la tierra  y mejorar las, instalaciones de la finca.
Sus esfuerzos y su espíritu emprendedor se vieron reflejados en sus lotes de café de gran calidad. Con ellos consiguió participar en la Taza de la Excelencia Nacional en el año 2015 consiguiendo un puesto significativo en la calificación.
Las ganancias obtenidas por José Heider en el Certamen de la Taza de la excelencia, le ayudaron a completar el pago de la Finca El Descanso Natural, haciendo posible que él fuese el único propietario de las tierras.
José Heider y su esposa Adriana Berdugo, siguieron trabajando y desarrollando su proyecto durante más de cinco años, mejorando, cuidando y completando lo que a día de hoy es la Finca El Descanso Natural y sus instalaciones.
La finca está formada por siete hectáreas, en las que cuatro se emplean en cultivo de cafés especiales de distintos varietales, entre ellos Caturra, Castillo y Bourbon Rosado. Además dentro de la finca de José Heider también disponen de un beneficio seco y de uno húmedo.
A día de hoy, y gracias al trabajo de José Heider y Adriana Berdugo la Finca El Descanso Natural es el hogar de la pareja y sus dos hijas.
Publicaciones de nuestro blog cafetero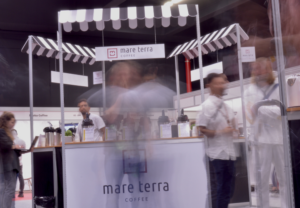 Un resumen del evento cafetero del año: World of Coffee 2022 en Milán. Explicamos como transcurrieron los días en el Roaster Village y las actividades que Mare Terra Coffee realizó.
Leer más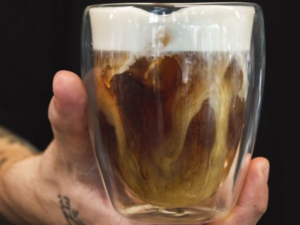 Os traemos una receta de Cold Brew con espuma de yerba mate, que crearon nuestros amigos de Culto en Uruguay, con uno de nuestros cafés de El Salvador: Cerro Campana.
Leer más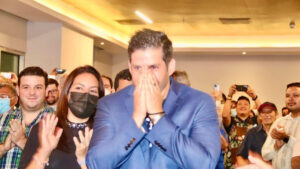 Cup of Excellence es la competencia y subasta más prestigiosa para cafés de alta calidad. El nivel de escrutinio al que se someten los cafés de Cup of Excellence no tiene comparación en la industria del café de especialidad. Cada año, se someten a consideración miles de cafés, y los cafés ganadores se venden en subastas globales en línea a precios superiores.
Leer más