La Finca de Luís Carlos Guzmán
El regalo que le hizo su padre, regalándole una parte de tierra para empezar a cultivar sus propias plantas de café ayudó a Luís Carlos a crecer como caficultor y a conseguir su propia finca, la finca el Diviso.
Cuando Luís Carlos conoció por primera vez la finca El Diviso, le pareció un poco apartada y fría por su cercanía a la cordillera, para Luís fue todo un reto comprar esta finca y sacarle el mayor rendimiento posible.
La dedicación de Luís Carlos a la caficultura le viene dada por tradición familiar, sus abuelos y sus padres eran caficultores, ellos le enseñaron todo sobre el cultivo de café.
Luís Carlos trabajaba en la finca de su padre hasta que este le regaló una parte de tierra para que pudiera sembrar sus propios cafetos, en total sembró unas cuatro mil plantas.
Unos años después,  gracias al respaldo económico que le había dado su padre, Luís Carlos empezó a buscar una finca pequeña para poder comprarla, aquí fue cuando encontró la tierra que hoy día es la Finca El Diviso.
El potencial de la finca El Diviso
Cuando Luís Carlos vió por primera vez la Finca El Descanso, le pareció un poco alejada y fría por su cercanía a la Cordillera, pero el precio por el que pudo negociar y las facilidades de pago que le daban ayudaron a Luís a poder sembrar en su totalidad la finca, en un inicio las tierras tenían siete mil plantas en producción y Luís Carlos consiguió sembrar la finca en su totalidad con plantas de café, además de mejorar los terrenos y las instalaciones. Luís logró sacar el mayor potencial a sus tierras y así construir la Finca El Diviso.
Pasados unos meses, después de plantar cafetos en toda la finca -actualmente hay cultivadas 4,5 ha con café de las 5 ha que tiene la finca- Luís se hizo socio de una cooperativa que le invitó a participar en una feria de cafés especiales. En un principio Luís Carlos era bastante reacio a participar en este tipo de eventos ya que había escuchado que era muy complicado obtener un buen café para participar, pero finalmente en el último momento decidió inscribirse y participar en la feria. De casi cuatrocientos participantes, el café de Luís Carlos de su finca El Diviso quedó en cuarto lugar a nivel departamental.
La calificación en la feria, significó un antes y un después para la Finca El Descanso, ya que la motivación de Luís por producir cafés de especialidad se incrementó, desde hace 8 años Luís produce cafés de especialidad en su finca El Descanso, siempre intentando mejorar, trabajando en los procesos y adaptando la finca para conseguir los mejores lotes de café de su región.
Publicaciones de nuestro blog cafetero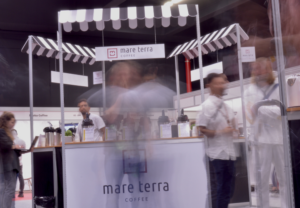 Un resumen del evento cafetero del año: World of Coffee 2022 en Milán. Explicamos como transcurrieron los días en el Roaster Village y las actividades que Mare Terra Coffee realizó.
Leer más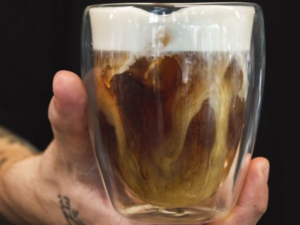 Os traemos una receta de Cold Brew con espuma de yerba mate, que crearon nuestros amigos de Culto en Uruguay, con uno de nuestros cafés de El Salvador: Cerro Campana.
Leer más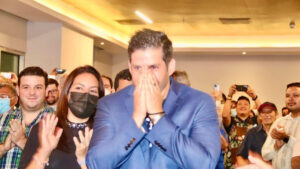 Cup of Excellence es la competencia y subasta más prestigiosa para cafés de alta calidad. El nivel de escrutinio al que se someten los cafés de Cup of Excellence no tiene comparación en la industria del café de especialidad. Cada año, se someten a consideración miles de cafés, y los cafés ganadores se venden en subastas globales en línea a precios superiores.
Leer más