India
The monsoon coffee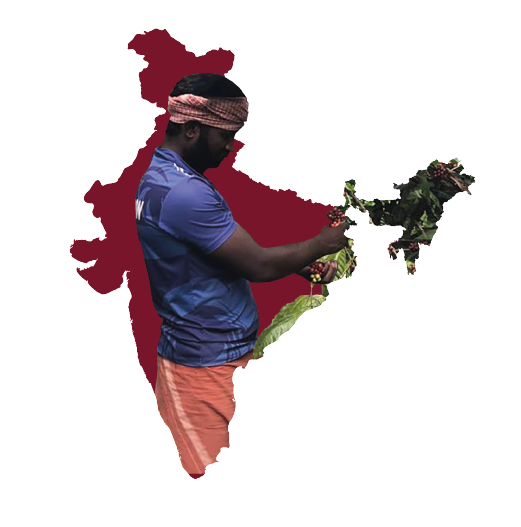 Information about the production of coffee in India
Main producing regions

Karnataka, Kerala, and Tamil Nadu

Most cultivated varieties

Cauvery, Kents, S.795, and Sln.9

Traditional processing method

Natural

Harvest

December to March

Annual export -60kg bags-

5,8 million bags approx.

Beginning of coffee cultivation

19th century

Export

All year round

Altitude

700 - 2.000 m.a.s.l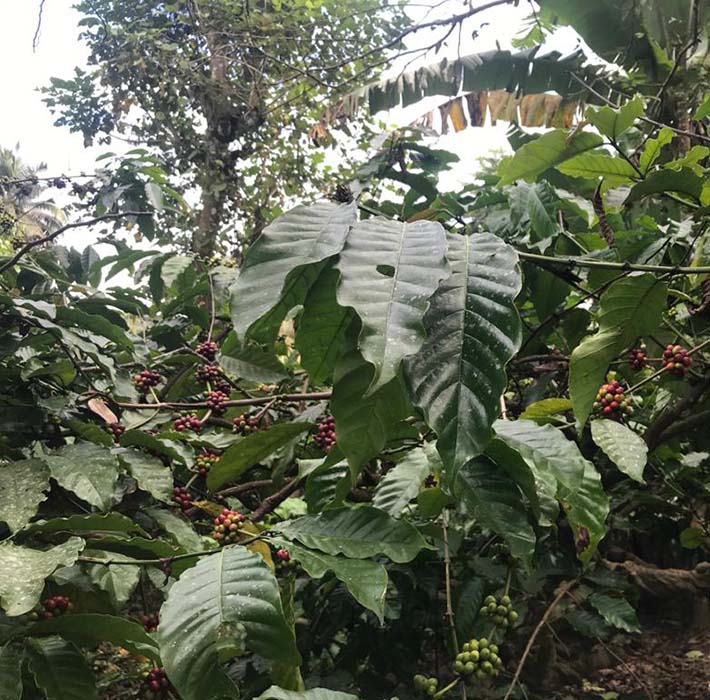 Origin of green coffee
India is a country located in South Asia with a population of 1,366 million inhabitants, an area of 3.28 million km², and is one of the largest countries on the planet. India occupies the 8th position as a coffee producing country, with 40% of its production being of the Arabica species and 60% of the Robusta species. Coffeeproduction generates around 250,000 jobs in its 13 coffee growing regions.
The country is located near the equator and in the tropical zone, which is why it has diverse biotopes and three very different ecosystems: tropical, dry and humid forests, along with deserts and subtropical savannahs. The soils where coffee is grown in India are well oxygenated so that the rain of the regions filters properly and favors an organic crop. India benefits from a tropical climate all year round with temperatures between 23º and 28ºC, depending on its regions the climate may vary. Climatic conditions such as monsoon rains favor the cultivation of coffee, as they help to achieve the necessary humidity between 70% and 90%, these conditions make the plantations flourish in large quantities.
India is oriented towards the future, seeking to optimize the connection of buyers with coffee growers, respecting traceability and aiming to improve the conditions of coffee and the quality of life of coffee growers and their families.
Regions
Kerala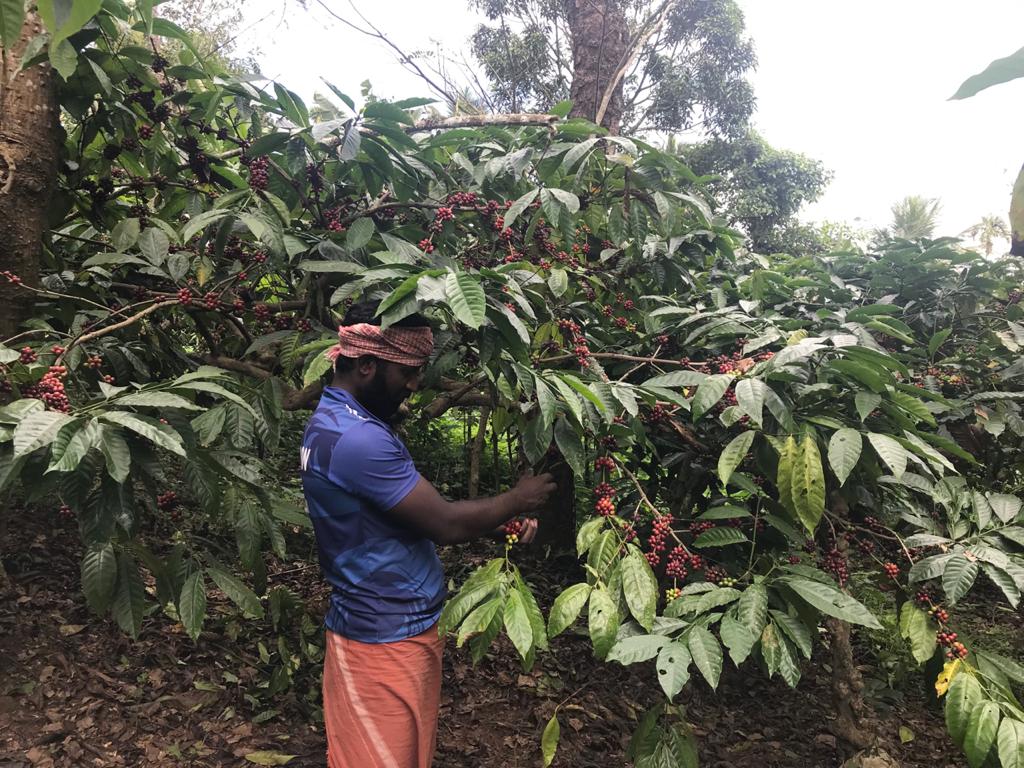 The coffee growing region of Kerala has 29 coffee growing districts with a population of 34.63 million inhabitants and an area of 38,863 km². These districts are home to 34.63 million inhabitants and cover an area of 38,863 km². These districts are home to some 17,500 hectares of Robusta and Arabica coffee of the Kent, S795, Cauvery and SLN9 varietals, is the second largest coffee-growing region in the country.
Neutrals
SCA score

+78 Q robusta

Packaging format

60 kilos bag

Defects

Maximum 10 secondaries

Period

Continuity