Mare Terra Coffee was born from coffee with a single reason for being: quality coffee.
We work every day to enhance the value of the quality coffees produced in the different coffee growing regions around the world. We are part of a community and we have the responsibility to coordinate the preferences and needs of consumers with the possibilities and capabilities of producers, achieving the satisfaction of all.
Our daily goal is to grow together in the coffee chain of which we form a part so that it continues to be a transmitter of useful knowledge and to be accessible and fair for all.
Our green coffees ready to roast
Cup varieties and quality validated in our laboratory
Profitable, reliable and loyal coffees to consolidate or grow your market
Our ranges of quality green coffee
Each range is a solid proposal for specific needs, click and discover the one that best suits your interests.
Good events for great moments to share coffee cultures and quality coffee.
Plan profits, stock, growth and promotion with our Roaster Service team.
A coffee community of coffee communities
With their own objectives and a common good, each in their own field, they work day after day for a quality, fair, socially and environmentally just, and ethical coffee, in form and substance.
From the awareness and knowledge of how important and gigantic the challenge is, we feel identified with and explicitly support all those coffee growing communities that, from their vision and mission, work in many areas to make it possible.
We are grateful for the initiatives, we believe that all are to be welcomed, we are pleased with those that are consolidated and those that are already consolidated, from all of them we learn with interest the paths that they trace to make possible what we consider crucial.
Not all of them are here, but surely all of them are:
SUBSCRIBE TO OUR NEWSLETTER
Tell us what your preferences are and what kind of information you want to receive from us, we want to communicate only what is useful to you.
Publications of our coffee blog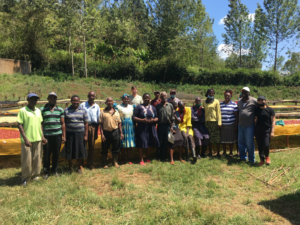 Last December we travelled again to Kenya in order to develop new and exclusive batches of coffee together with producers through the knowledge and experience we have in this country.
Read more