Breast Cancer Prevention : I Educational Journey
Breast cancer is a disease occurring in every country of the world, and potentially impacting the lives of every woman after the age of puberty. Though when breast cancer is detected early, and is treated in the localized stage, the 5-year relative survival rate is at a whopping 99%. This is great news for the 99% representative of populations in Europe with access to health care and programs for prevention and early detection. But what happens to this survival rate when the focus is shifted from metropolitan europe, to lets say rural Rwanda. Every year, in Rwanda they diagnose around 650 breast cancer patients (including male patients) and unfortunately around 600 of them succumb to the disease annually. There is no difference between the forms of breast cancer occuring in Europe versus Rwanda. These disproportionate figures are solely attributed to lack of awareness, delays between diagnosis and treatment, and limited access to expertise in treating this disease. But these are factors that can be corrected, and targeted directly to make a long lasting positive change.
For us at Mare Terra Coffee, there is nothing more important than supporting our allies, the Producers, as they are the essence of coffee and the ones responsible for our passion for this world. Their effort and dedication is what makes our work make sense. Therefore it made sense for us to want to get involved in a project that can potentially save thousands.  So In collaboration with our partners at Baho Coffee we had been planning and raising funds to kick off the first phase of our breast cancer prevention project for the coffee communities in Rwanda. And at the beginning of this month, we held our first seminar for 150+ producers from the Nyaruguru District, who supply cherries for the Fugi Washing Station where our Segin VVB lot is from.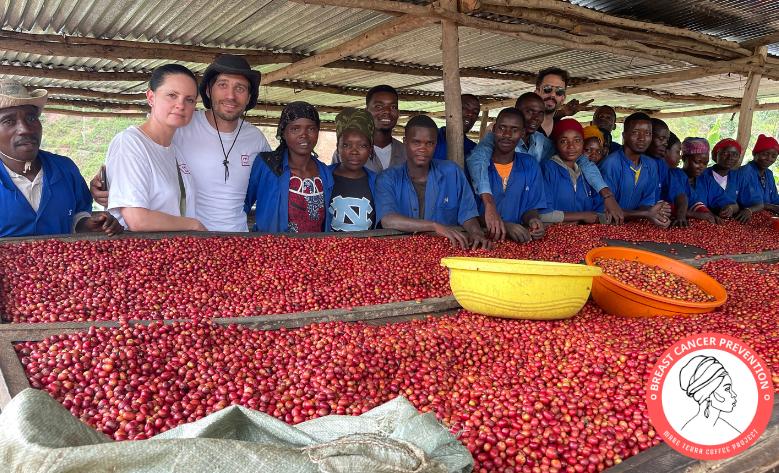 The seminar opened with song and praise for coffee in a sea of vibrant colours from the producers attending the seminar. It's very moving to witness a genuine appreciation for the opportunities a coffee community provides  Despite the complicated history with coffee, Rwandan farmers are now on the way to doing well. Many farmers who deliver cherries and participate in washing station programs have seen their income more than double. Therefore the producers genuinely have a lot to praise.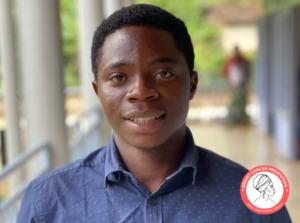 After the ceremonial formalities, our community outreach coordinator Dr. Naasson Nduwamungu led the group in a Q & A, which was quite remarkable to hear the experiences the producers had, and their views in general regarding the disease. Women of all ages, even men, had been touched by breast cancer. And because of this, their view on cancer was very grim. Most who were diagnosed with cancer, were diagnosed when severe symptoms were detectable, leaving the prognosis very bleak.  However Dr. Naasson spent a good amount of time explaining how cancer develops and how treatment can have positive outcomes when administered early. In the course of a few hours you could see and hear how the group were feeling more transformed and empowered on how not only fight cancer but make sure that it never really takes hold with self examinations, and increased access to information and resources.
Our combined objective from this project is to get the information out to as many people as possible with these seminars. And across all producing areas of each washing station, with the expertise and resources to support them. Next year our seminars are being planned for Humure, Ngoma and Bugoyi washing stations, derived from the donations made by Baho and Mare Terra Coffee for every kilo of our Solidarity Coffees you buy.
Mare Terra Coffee
"Roaster Service"