Honduras, a maturing project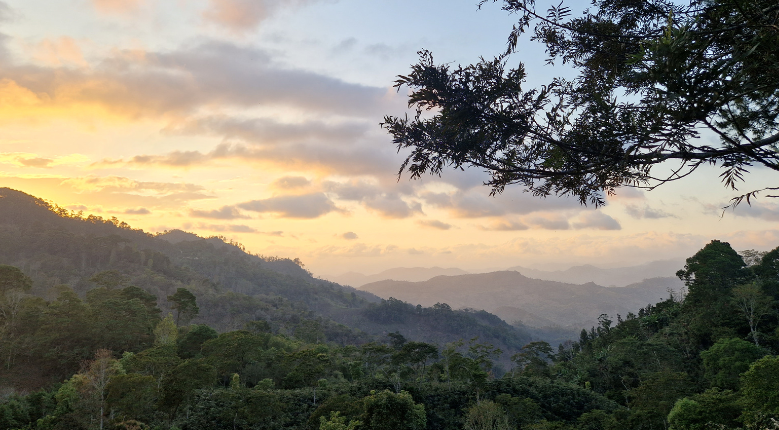 Our R&D team traveled to Honduras in early March, an origin with which we are familiar for years and where for second consecutive year we are developing our projectbased on develop our own processes and improve production based on our knowledge and experience in this and other origins.
One of the main objectives of this trip has been to strengthen relationships with producers, to analyze and improve the processes we carried out last year and to introduce new specialty green coffee producers to the market.to develop our recipes.our recipes.
We traveled to Honduras from Guatemala. After a journey of about 08.00 hours, we arrived in Sta. CopánRosa to go to our partner's laboratory and participate in a calibration tasting with their team .
The coffee cupping of 25 samples lasted about 3 hours, the results were a good calibration between the teams, with only a difference of 0.25-0.5 points between the more traditional coffees and the funkier ones, this helps us a lot to make decisions as a whole.
The next day, we visited the Cocanupol cooperative, located in the coffee-growing region of Ocotepeque. Ocotepequespecifically in the coffee-growing district of San Marcos. The board of directors of this cooperative is managed by a group of women .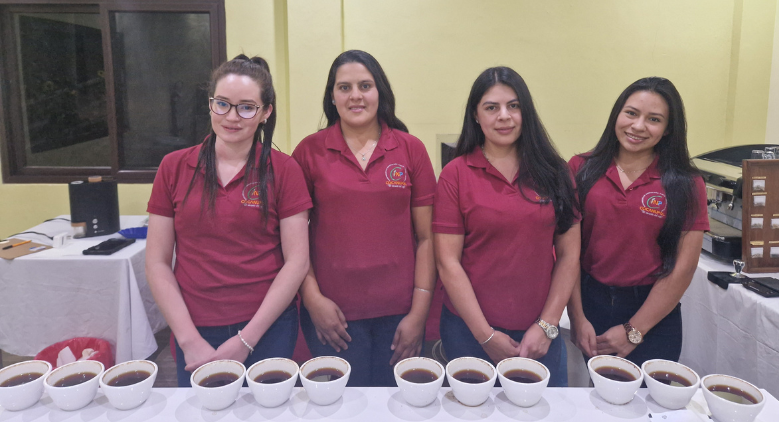 Cocanupol is a small cooperative of 59 members (47 male and 12 female producers), who take the production from their farms to be processed at their facilities. Lhe cooperative has a washing station and a dry mill; to dry the coffees they use patios and beds inside a solar dryer.
Last year we began to work with this Cooperative and to develop our coffees from the Terras Range: Yaxes and Bolomp'a and from our Range Constellations range: Shaula, Larwag and Sargas. This year we are continuing with these coffees and hope to expand our stars by adding new producers from the Cooperative.
During our visit we conducted coffee tastings of this year's new processes, calibrated with their Q-Lab team and met with producers to explain the results of last year's harvest and this year's projects.
We visitedtwo new farms of this Cooperative: El Roble and El Tanque.
We will tell you more about this Cooperative and its coffees in a future post.
Our next visit was to Marvin Bonilla, the producer of Farm Mi Cafetal, located in the coffee growing region of Lempira , We started working with him last year in the production of coffee from our Terras Range.
This year we have improved the quality and we hope that their coffees will become part of our Constellations Range this year.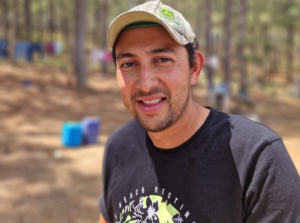 Marvin produces only Natural process coffees, to develop our lots it is working on coffees with Natural Sleeping Bag process.
Continuing our trip through Lempirawe met the producer of Farm Las Brisas with whom we will possibly work next year, Las Brisas is a very nice farm with great possibilities.
In the afternoon we headed to the coffee-growing district of San AndresLempira), to visit new producers in this area with whom we have begun to test the processes.
During these visits we met Yolanda Guevara from Farm La Prosperidad, she has begun to to carry out processes DF Washed, Natural Sleeping Bag, Anaerobic Sleeping Bag of 120 hours and to Ricardo Alexander Cortez, from Farm El Gualión who with only 24 years, he is doing his first tests of the our recipes with Natural Sleeping Bag processes, Anaerobic Sleeping Bag of 120 hours, a young man with a lot of open to change, active and open-minded.
The next day we continued with the visit to producers, during the tour we stopped to visit a waterfall near the town of San Andres, where we could see a waterfall with a waterfall.farm with coffee trees of caturra variety with more than 60 years age, a coffee forest, with perfect conditions thanks to the humidity of the waterfall and the 100% organic The harvesters told us that this is the last year of production because they are going to cut down the coffee trees.
We discussed the situation with the farm manager and launched with them the proposal for the production of a batch of coffee with Natural Sleeping Bag process, so we put the farm on our watch list, we will try to save it and we will keep an eye on its production!
We arrived at Farm Brisas del Congolón where we met María Antonia Ramos Vasquez, this producer has joined our project this year .
She and five other producers belonging to an association of San Andres (Lempira) begin to develop our processes DF Washed, Natural Sleeping Bag, Anaerobic Sleeping Bag of 120 hours, are only the first tests but we expect incredible results.
We ended our trip almost back where we started, returning to Cocanupol to work some more on calibration, physical analysis of the grain and growing points for the Cooperative's production structure.
Our last visit in Honduras was to Humberto Pinto of Farm la Loma Linda with whom we have been developing coffees from our Terras Range since last year and with whom this year wehope to increase the quality and quantity and get him to produce coffees from the Constellations Range.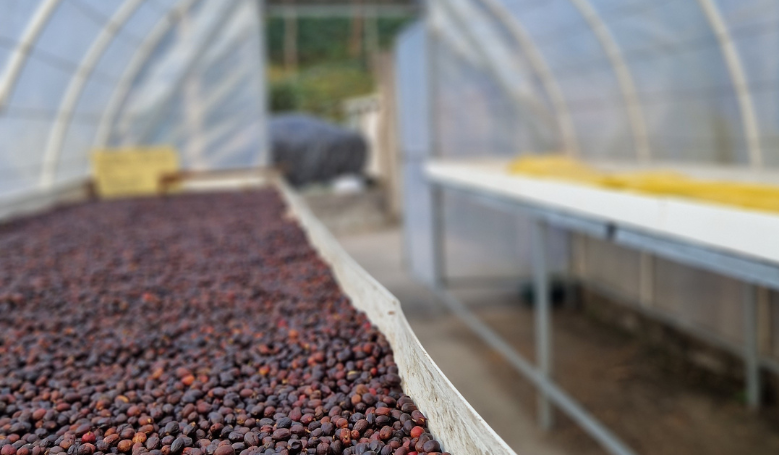 The summary of this trip is that we have shared many experiences and we have met coffee growers who are eager for change. We have achieved our objective and for this new harvest we hope to triple the volume of our Constellations Range and incorporate new growers.
Mare Terra Coffee
"R&D DIRECTOR.