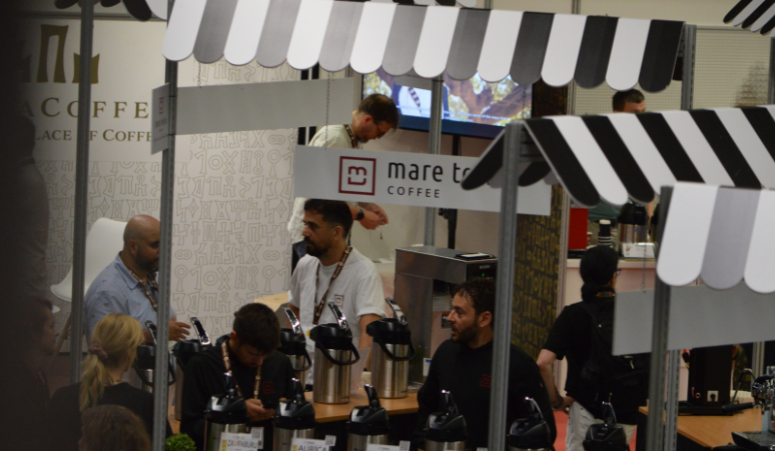 The most important coffee fair in the world comes to an end in style, reaching record figures.
After 3 años of inactivity due to the pandemic, the World of Coffee has returned to the Italian region of Milan to bring together a large part of the coffee sector in one place. And it did so in style, with a record attendance of more than 11,000 people from up to 137 different countries over the three days of the event, from June 23 to 25.
WOC Milan opened its doors at the Milan Convention Center with sold-out tickets and great expectation. Specialty Coffee Association (SCA) and with the support of the host sponsor BWT water+more, as well as more than 230 volunteers who ensured the smooth running of the event.
In addition, both visitors and exhibitors were able to enjoy a unique experience for coffee lovers and attend events within the fair such as the five World Café Championships, 28 cupping sessions, more than 25 conferences of the Specialty CaféAssociation and nine workshops.
And, of course, the Mare Terra Coffee team was also present at the Roasters Village representing our philosophy of green specialty coffee based on sustainability and traceability. All the people who visited our stand were able to participate in the tournaments and internal challenges that we organized to offer the best possible experience with Mare Terra coffees.
From cuppings with our best ranges and regionsTerras, Kenya, Ethiopia, El Salvador, etc.), to the Mini Brewers Cup (which was won by Anne, of Martines Coffee Roasters) or our Daterra Beer Party, it has been a pleasure to have received so many people interested in good coffee and we have been delighted to transmit the importance of traceability, dedication and sustainability in each bean in such a direct, personal and close way.
Last but not least, we would also like to send a special thanks to our partners in crime who joined us in this experience and made us enjoy WOC Milan even more: Dim Italia, Daterra Coffee, Best Brew, Eureka and Nueva Simonelli.
Thank you very much to all of you who visited our stand and shared with us your passion for coffee, there are more and more of us!
See you next year in Athens 😉
Mare Terra Coffee
"Marketing Services España".