We get to know Ascaso's facilities

We get to know the Ascaso factory
Last week we had the pleasure of visiting the Ascaso factory, where we were given a tour of their facilities to learn in detail where the coffee makers we use every day come from.
The history of Ascaso
To get to know Ascaso, we have to look into its origins. In 1952 Jesús Ascaso, after años working for coffee machine component factories, decided to try his luck in Barcelona by setting up his own coffee machine spare parts company.
Knowing all the parts and pieces that make up the machinery and the circuit of a coffee machine, his son Jose Luis Ascaso decided to assemble his own machine and apply all the knowledge that he and his father had acquired over the años.
The factory tour
We started our visit at the company's operational base: the factory.
They follow a meticulous quality control in each one of their pieces, going through 25 quality controls until reaching the final test that guarantees that the product is in perfect conditions for its use.
The order and process followed by the factory left us amazed and justified why it is a company that grows day by day and surpasses itself in its mechanisms and products.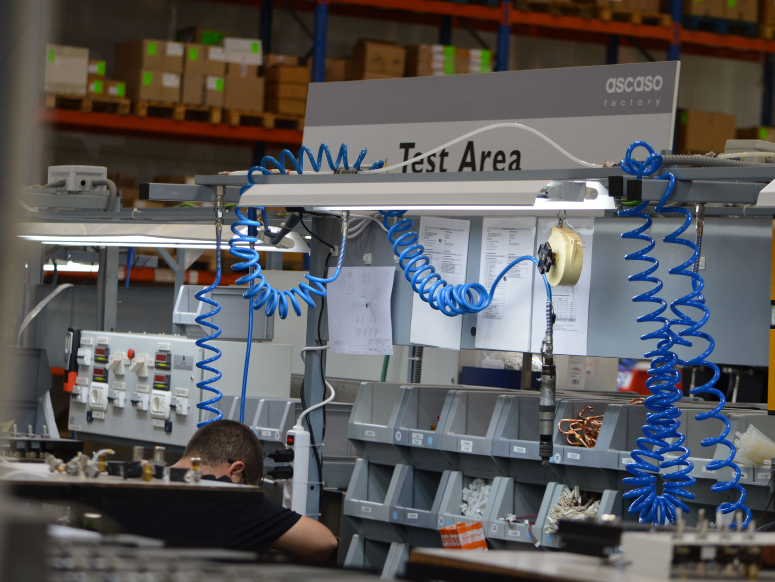 After the factory tour, we arrived at their showroom with the machines they offer to the market. Ascaso believes that it is possible to have a professional coffee maker at home, betting on compact and precise coffee machines.
In 2018 'endorsed by the Specialty Coffee Association' they received an award for one of their machines for its 100% stainless steel materials.
The brand, with its experience and know-how, seeks in each of its machines a very neat aestheticscomponents that reduce energy consumptiona clean coffee thanks to the stainless steel that prevents metals from migrating into the beverage and a clean water thanks to its water network, are clear differentiators from other brands and gives the product an added value appreciated by the coffee market.
In both its home coffee makers and barista machines , energy efficiency has been achieved with savings of 50% and a decrease in CO₂ in each use.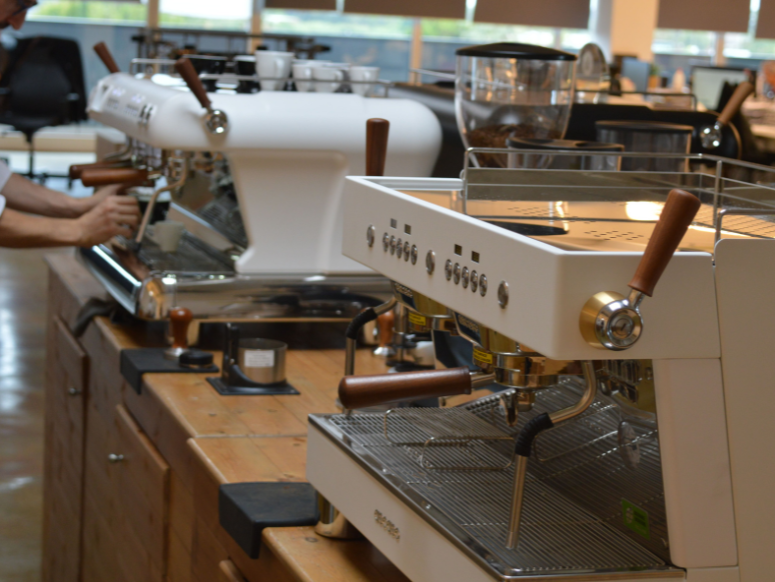 Ascaso is committed to a future where specialty coffee will have an increasingly important weight and from Mare Terra we will make this possible.
Thank you Ascaso, WE WILL BE BACK!
Mare Terra Coffee
"Marketing Assistant.